Published: 6 February 2018
Country: Poland
By Angelo Boccato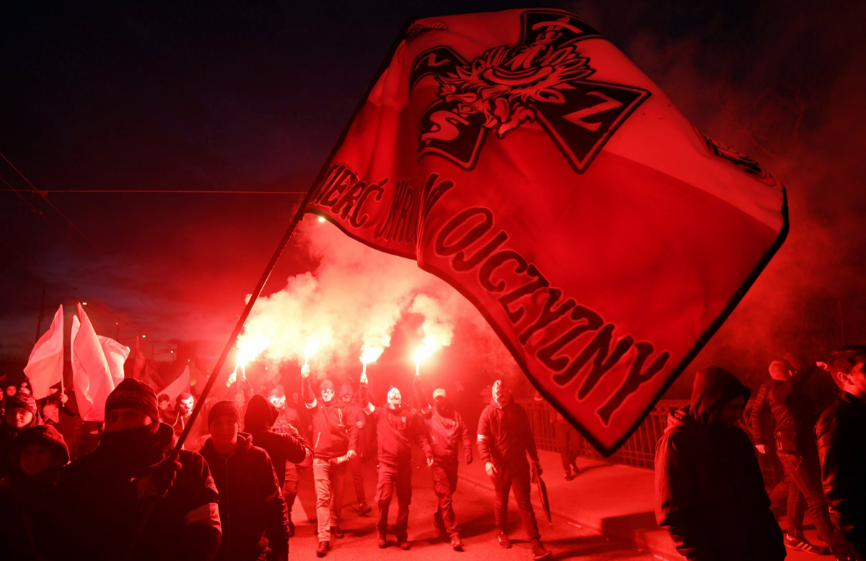 The Polish ultra-right protestors made global headlines last November when they marched through Warshaw calling for "White Europe", "Pure Poland" and "Refugess, get out!". Not long afterwards, the rulling Law and Justice party proposed a controversal Holocaust law that forbids "Polish death camps" or suggesting "publicly and against the facts" that the Polish nation or state was complicit in Nazi Germany's crimes.
With 60,000 people chanting antisemitic, Islamophobic, anti-gay and anti-migrant slogans, Poland is one of the European countries turning towards right-wing populism and normalising discriminatory discourse in the public sphere. The Media Diversity Institute (MDI) is exploring the role of the media ahead of the panel "Fascism is back. Is journalism part of the problem or of a solution?" at the International Journalism Festival in Perugia on 13 April 2018.
Published: 2 February 2018

Country: Serbia

The Media Diversity Institute Western Balkans has launched its new project #YouthAgainstHate in Serbia. The 4-month long project aims to increase resilience of young people in local Belgrade communities by equipping them with tools and opportunities to identify, expose and combat hate speech, including hate speech online.

The main premise in the project design is the proven link between hate speech, discrimination and marginalisation, all indicated as push factors toward radicalisation and violent extremism.

Dates: 10 - 12 January 2018

Country: United Kingdom, London

By Eline Jeanne

The media monitors within the Get the Trolls Out! (GTTO) project officially began to work observing the media landscape in several European countries. Their goal is the same as GTTO's – to spot and counter any discrimination, religious hate speech and incidents against Muslims, Jewish and Christian communities in Europe.

Gathering participants from 6 European countries, the Media Diversity Institute (MDI) hosted a workshop for the GTTO media monitors on 10 – 12 January in London. The lead trainer Dr Verica Rupar from the Auckland University of Technology says that running a workshop ahead of the monitoring is crucial for the success of the project mainly because "it is a chance to do pilot monitoring getting consistency of coding".

Published: 11 January 2018

Country: Austria

Asel is the first baby to be born in 2018 in the Austrian capital Vienna. Instead of good wishes, Asel and her Muslim parents were subjects to hundreds of Islamophobic comments online. Hate speech appearing in comment sections of some media and in social media posts was so extreme that the Austrian president had to intervene reminding those who left racist messages that "all men are born free and equal in dignity and rights".

The New Year's Day outpour of hatred was a reminder that Austria has turned right becoming, as the Guardian described it, "the only western European country with a far-right presence in government." Many would claim that the Austrian media, mostly tabloids, played an important role in the country's move to the right. Also, Austrian populists and their supporters take to social media in order to communicate ideology online. For instance, Heinz-Christian Strache, the leader of far-right party FPÖ, is followed by almost 750,000 people on Facebook equivalent to 15% of Austrians who voted in the last elections.

Published: 11 January 2018

Region: Europe


Journalists who participated in a workshop titled "Reporting on Migration & Refugees" organised by the Media Diversity Institute (MDI) in September 2017, as part of the Media Against Hate Speech project, have had the stories they produced during the workshop on migrants, refugees and asylum seekers published in some of the most prominent European media such as Deutsche Welle, TPortal in Croatia and the public radio in Portugal.

While attending the workshop in London, a journalist from Berlin, Johanna investigated the growing tendency in the UK to place refugee children into foster families. Women who gathered under a slogan "Support not Separation" after their children were taken and put into foster care, talked to Johanna explaining why they demand help from the British authorities. Another participant Loveday told a story of a woman who used to be a leading dentistry expert in Damascus, now trying to get a job in Germany.
<< Start < Prev 1 2 3 4 5 6 7

8

9 10 Next > End >>


Page 8 of 84