Published: 11 January 2018
Country: Austria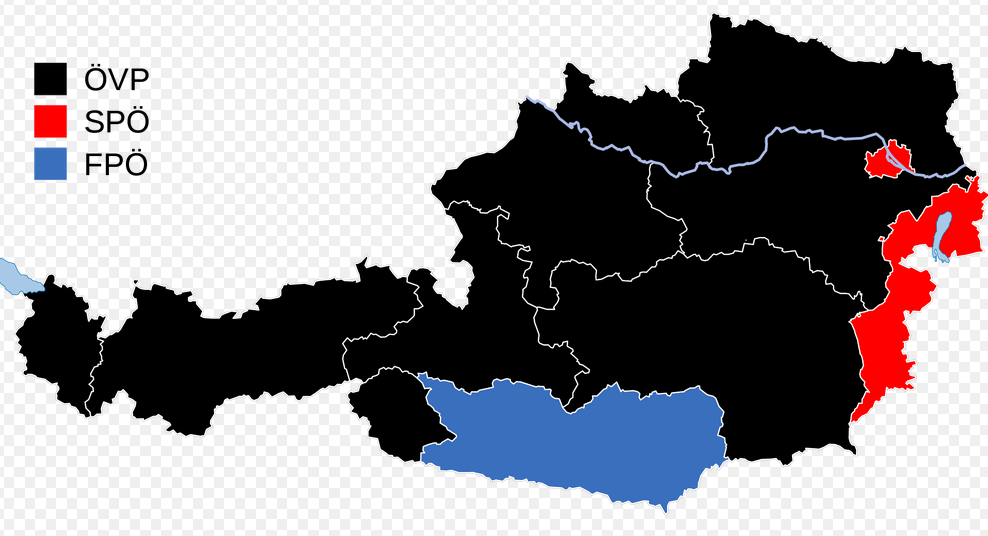 Asel is the first baby to be born in 2018 in the Austrian capital Vienna. Instead of good wishes, Asel and her Muslim parents were subjects to hundreds of Islamophobic comments online. Hate speech appearing in comment sections of some media and in social media posts was so extreme that the Austrian president had to intervene reminding those who left racist messages that "all men are born free and equal in dignity and rights".
The New Year's Day outpour of hatred was a reminder that Austria has turned right becoming, as the Guardian described it, "the only western European country with a far-right presence in government." Many would claim that the Austrian media, mostly tabloids, played an important role in the country's move to the right. Also, Austrian populists and their supporters take to social media in order to communicate ideology online. For instance, Heinz-Christian Strache, the leader of far-right party FPÖ, is followed by almost 750,000 people on Facebook equivalent to 15% of Austrians who voted in the last elections.
Published: 11 January 2018

Region: Europe


Journalists who participated in a workshop titled "Reporting on Migration & Refugees" organised by the Media Diversity Institute (MDI) in September 2017, as part of the Media Against Hate Speech project, have had the stories they produced during the workshop on migrants, refugees and asylum seekers published in some of the most prominent European media such as Deutsche Welle, TPortal in Croatia and the public radio in Portugal.

While attending the workshop in London, a journalist from Berlin, Johanna investigated the growing tendency in the UK to place refugee children into foster families. Women who gathered under a slogan "Support not Separation" after their children were taken and put into foster care, talked to Johanna explaining why they demand help from the British authorities. Another participant Loveday told a story of a woman who used to be a leading dentistry expert in Damascus, now trying to get a job in Germany.

Published: 8 January 2018

Country: UK, London


Branded as "an exciting and highly innovative course", MA Diversity and the Media at the University of Westminster in London, designed and developed in collaboration with the Media Diversity Institute (MDI), opens up its doors for the 9th consecutive year. Aspiring students of Diversity and the Media MA can apply for the programme here. Information about studying, entry requirements, fees and funding can be obtained during the next open day in Harrow Campus on 7 March, or on the University of Westminster website.

The course "that seamlessly combines theory and modules providing or containing hands-on practical training in journalism or campaigning and public relations related to social and cultural diversity" is held for one full-time year starting in September 2018.

Published: 22 December 2017

Country: United States

by Angelo Boccato

The "Me Too" movement has led to a change in the media approach towards sexual harassment allegations against men in position of power, but it has also exposed the lack, or a different standard of representation of black women who have denounced sexual harassment.

While the #MeToo hashtag was launched on Twitter in October 2017 by actress Alyssa Milano in the wake of sexual harassment allegations against Harvey Weinstein, the actual movement was founded back in 2006 by a black activist Tarana Burke. Although Burke was included in the story Person of the Year: "The Silence Breakers" by the TIME, she was omitted from the magazine's cover.

 

Published: 12 December 2017

Country: Italy

By Angelo Boccato

In the current human rights crisis, migrants and refugees are not only victims of wars, wrong policies, smugglers' greed, but often they are attacked, accused and discriminated by some media, mostly tabloids and right-wing publications.  On the occasion of the Human Rights Day, the Media Diversity Institute (MDI) has looked closely on the situation in Italy where, as Father Abba Mussie Zerai pointed out, it is possible to find different samples of the 'new normal' racist rhetoric.

Right-wing daily newspapers such as Il Giornale and Libero frequently publish inflammatory stories on migrants and refugees using expressions such as influx, invasion etc. Some of them label migrants as mad based on a research examining what kind of impact long journeys and violence can have on psyche and body of refugees and asylum seekers.
<< Start < Prev 1 2 3 4 5 6 7

8

9 10 Next > End >>


Page 8 of 83