November 21, 2018
Country: Jordan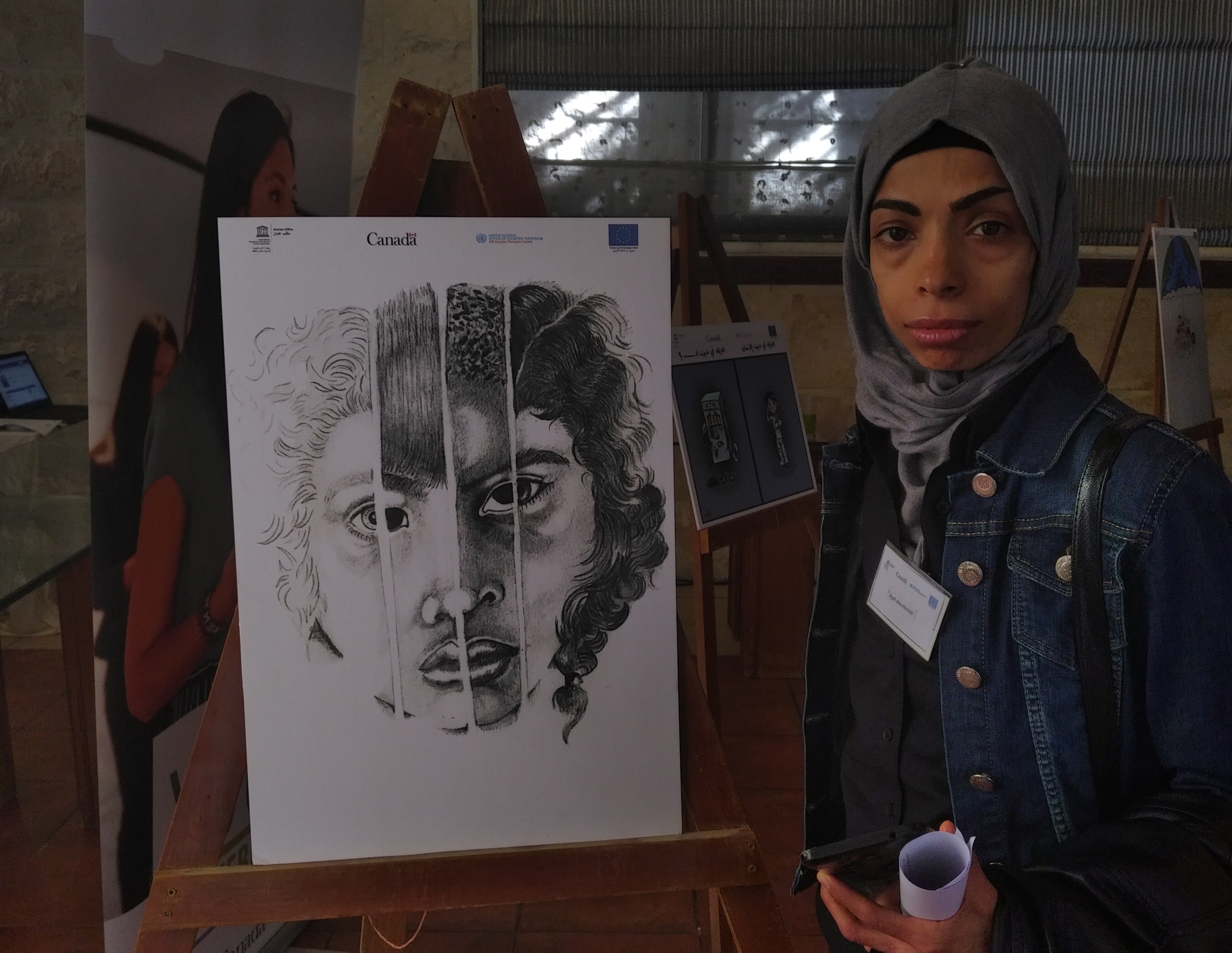 Over the weekend, Media Diversity Institute (MDI) participated in a seminar titled, "Support to Media in Jordan" in Amman, Jordan.
The event focused on Media and Information Literacy (MIL) and is part of a larger project funded by the European Union and the Canadian Embassy in Amman. It is organized by MDI in collaboration with UNESCO Jordan and Journalists for Human Rights.
"The Internet has been a huge chance for everyone ignored by the mainstream legacy media," MDI Executive Director Milica Pesic said, speaking about MDI's work on MIL around the world.
1 November 2018

Region: Central Asia

By Mikhail Yakovlev

Bishkek, Kyrgyzstan will host the 12th annual Central Asia Human Rights Film Festival this month, honoring the seventieth anniversary of the United Nations Declaration of Human Rights with a line up of twenty-four films exploring themes of diversity and discrimination.

Each film will focus on stories of people facing intersectional oppression and inequality, from a range of different countries, including but not limited to Kyrgyzstan, Russia and the United States. Many of the films tell stories of migrants, and women from around the world.

"Why do discrimination, injustice and poverty continue to grow seventy years since the adoption of the Universal Declaration of Human Rights?" said Tolekan Ismailova, when asked why the festival is focussing this year's festival around diversity and discrimination. She went on to say that even though Kyrgyzstan has lived through two revolutions, and a period of ethnic violence in recent history, many of those who suffered the most have still not received full compensation, and continue to experience discrimination when it comes to accessing justice and basic human rights.

29 October 2018

Country: Lithuania

Last week, Media Diversity Institute (MDI) Executive Director Milica Pesic participated in the Global Media and Information Literacy (MIL) conference in Kaunas, Lithuania, where she discussed our ongoing work countering hate speech in the media and online.

"What can we do with hate speech," she asked during her panel, titled Media and Information Literacy: Tackling Hate, Intolerance, Exclusion and Radicalization.

"At MDI we have different tools in our arsenal, but almost always find that when we encounter hate speech in the media, we struggle to choose the right tool to confront it. Do we complain to the relevant (self) regulatory bodies? Educate people who run the outlet, or post hate speech on the Internet? Mock it?"

In addition to our panel, MDI was able to participate in a robust conversation about the current state of media and information literacy around the world today.

Date: 14 September 2018

Country: UK, London

King's College London and the University of Westminster are hosting a symposium on September 14th, titled "Invisible Children: Children's Media, Diversity and Forced Migration". MDI's executive director Milica Pesic will be chairing one of the sessions at the symposium. The session, named "Diversity in Children's Screen Content: Why it Matters", will explore the advances and setbacks in representation of diversity in children's content. The panellists include practitioners and diversity advocated from organisations such as the International Broadcasting Trust and BBC Children.

Date: 28 February 2018

Country: Serbia, Belgrade

The Media Diversity Institute (MDI) Western Balkans organised a debate on hate speech in a public discourse in Serbia. "Discrimination and hate speech have became part of public life. Both traditional and digital media as powerful influencers, often contribute to the forming of hateful attitude, particularly among young people. Therefore it is important to discuss the issue of hate speech, the role of the media, as well as the bounderies between freedom of expression and hate speech," MDI Westwern Balkans Director Ivana Jelaca said at the opening of the debate on 28 February in CZKD in Belgrade.

Discussing why the media are one of the main producers and promoters of hate speech, Jovanka Matic, Research Associate at Institute for Social Science, explained that hate speech in Serbia today is different than hate speech in Serbia during the Yugoslav wars and the crisis during 90s.
<< Start < Prev 1

2

3 4 5 6 7 8 9 10 Next > End >>


Page 2 of 28