Deadline: 7 August 2017
Countries: Bahrain, Jordan, Kuwait, Lebanon and the UAE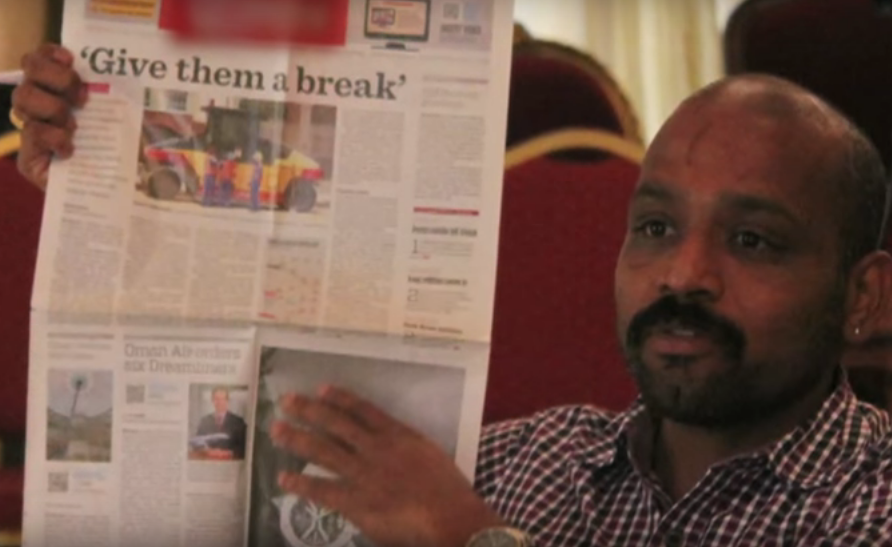 The International Labour Organisation (ILO), in partnership with the Ethical Journalism Network (EJN), launched a six-month Labour Migration Journalism Fellowship Programme. The programme is part of a comprehensive initiative to promote fair migration (including fair recruitment), and contribute to the elimination of human trafficking for forced labour across the Arab States region.
To be eligible for the programme, participants must be early-career journalists and media professionals working in Bahrain, Jordan, Kuwait, Lebanon and the UAE, who are passionate about human rights, migration, and labour issues. Participants can be freelance or working for an existing outlet. Deadline to apply is 7 August 2017. More information and on how to apply can be found here.
Deadline: 1 December 2015

Region: Worldwide

The Nieman Foundation is inviting journalists working in all media in every country around the world for Nieman-Berkman Fellowship in Journalism Innovation. Each year, the Nieman Foundation awards paid fellowships to up to 24 journalists working in print, broadcast, digital and audiovisual media.

Applications must be submitted by 1 December 2015. Deadline for U.S. journalists is 31 January 2016.

Deadline: 3 November 2015

Region: Worldwide

Students interested in taking the innovative postgraduate MA Diversity and the Media course at the Westminster University, can apply for Chevening Scholarships until 3 November 2015. Initial application should be submitted here by 3 November, while the complete documentation for obtaining a Chevening scholarship can be uploaded by 14 July 2016.

The Chevening programme is one of the prestigious international schemes, awarding scholarships to help the world's emerging leaders study in the UK. MA Diversity and the Media have been designed by the Media Diversity Institute (MDI) and the Westminster University. This course is on the list of Chevening looking for "ambitious and academically strong, young professionals who have displayed leadership potential".

Deadline: 8 July 2015

Country: UK

Journalism Diversity Fund (JDF), a British media industry-funded initiative, is looking for people from diverse backgrounds that need help funding their journalism training. Bursaries are on offer for those with the potential to succeed in one of the most exciting and rewarding careers around.

Deadline to apply for JDF bursaries is 8 July. All applicants must come from a socially or ethnically diverse background and must provide proof they have secured a place on an NCTJ-accredited course starting in the academic year September 2015 – August 2016. More information on how to apply and who is eligible can be found here.

Deadline: 31 January 2015

Region: European Neighbourhood Policy (ENP) countries

The College of Europe offers a large number of scholarships to university graduates coming from European Neighbourhood Policy (ENP) countries for post-graduate studies at the College of Europe in Belgium and Poland during the academic year 2015-2016.

These scholarships cover academic expenses, accommodation, meals and travel costs. The countries concerned are: Algeria, Armenia, Azerbaijan, Belarus, Egypt, Georgia, Israel, Jordan, Lebanon, Libya, Moldova, Morocco, the Palestinian Authority, Syria, Tunisia and Ukraine.
<<

Start

<

Prev

1

2 3 4 5 6 7 8 9 10 Next > End >>


Page 1 of 10