Deadline: 5 December 2010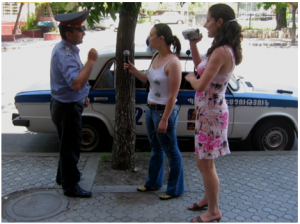 Country: Turkey, Armenia
Turkish and Armenian journalists interested in an exchange program in the United States can apply for a project sponsored by the International Center for Journalists (ICFJ). Deadline: December 5.
The cross-border reporting project will begin with an online course, "Freedom of Expression in the Digital Age," which will guide 22 selected Armenian and Turkish journalists as they work in pairs - one Armenian and one Turk - on a joint project.
Twelve selected journalists, six from each country, will then have the opportunity to take part in a four-week U.S. based media internship.
American media professionals will also join the group for conferences in Ankara and Yerevan. The conferences will be followed by a second online course on investigative reporting.
Applicants must be fluent in English. For more information, click here.
Courtesy of International Journalists' Network