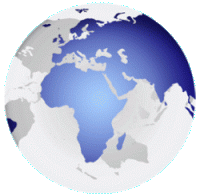 Deadline: 15 February 2011
Region: Sweden & Middle East & North Africa
Young journalists between 20 and 35 years old from Algeria, Egypt, Jordan, Lebanon, Morocco, Syria, Tunisia, West Bank-Gaza, Yemen or Sweden are invited to apply to a program that will train participants to use social media for social change.
The Swedish Institute Young Leaders Visitors Program (YLVP) invites young opinion-makers who are actively working for social change in their respective contexts.
YLVP is designed to give participants innovative tools to shape public opinion in cutting-edge media while strengthening their intercultural and leadership skills. During and after the program they will be part of an exclusive network that will boost creativity and support their personal and professional development, while also laying the platform for a more connected future.
For more informationa and how to aplly click here.
Courtesy of International Journalists' Network