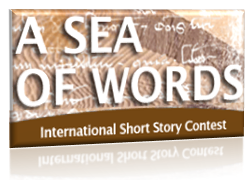 Deadline: 31 July 2011
Region: Worldwide
A Sea of Words contest is being held again with the aim of contributing to the encouragement of dialogue between peoples, and exchange of knowledge and experiences between different local and international traditions. However, in the framework of the European Year for volunteering activities that promote active citizenship, this year's theme will be aimed at promoting social solidarity and the democracy.
Deadline to submit your story is 31 July 2011.
The contest, which is organised by the Anna Lindh Foundation and its Head of Network in Spain (IEMed), is aimed at awarding talented and young Euromed writers for their short stories whose content is related to the creation and/or consolidation of dynamics aiming to reinforce volunteering activities, one of the active citizenship elements to promote social cohesion, liberty and democratic values.
Literary production is a fundamental means for the expression and description of facts, ideas and emotions that can be directly transmitted to and by young people all over the Euro-Mediterranean region. From this point of view, the object is to obtain literary stories – based on reality and purely fictional – that describe different experiences of participation, citizenship and democracy.
For more information on "Sea of Words" and to participate, please click here.