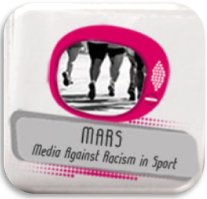 Deadline: October 2011 – November 2012

Region: Europe

The programme Media Against Racism in Sports (MARS) is offering media people including journalism students and trainers, journalists, and media managers an opportunity to participate in a work exchange activity that will combat discrimination in media.

Media professionals will have the chance to host a journalism colleague or counterpart and be hosted themselves by a similar organisation in return. The participants may be engaged in any sort of media-related work such as training, newsroom or other media activity, media support and self regulation or journalism support such as union work. The aim will be to exchange professional experience and to produce with the participating colleague joint  work such as media reports, training exercises , or research and case studies.

The MARS programme is a joint European Union and Council of Europe activity. Participants  will receive financial and practical support to travel and work with European Union colleagues in 10-day work exchanges. The focus is on sport (although not exclusively so) because it is a critical area for building social cohesion and a major sector of the media business.  Often sports events and activities have been a source of tension with the potential to spark discrimination and hostility between groups, communities, or even nations.

The MARS programme aspires to encourage expression of diversity and non-discrimination in all sectors of the media and to provide appropriate angles for media coverage. Using this approach, say the organisers, will lead to the innovative production of truly inclusive media contents that will contribute to mutual understanding.

For further information, please click here.