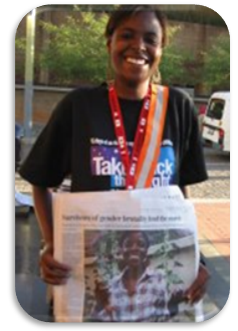 Published: 18 November 2011
Region: Southern Africa
Gender Links is running a series of training workshops for the media in the Southern African Development Community. This training is a part of larger efforts to improve media's coverage on gender-based violence. The training was taking place just a few weeks before the commencement of the 16 Days of Activism against Gender Based Violence, complements the media centres for gender in the media project that offers thematic training for media in the region.
So far, the workshops have been held in Mauritius, Botswana and Lesotho. These workshops seek to bring together media and the local government in tackling and raising awareness of gender based violence at a local level. The training workshops have seen journalists going to cover gender based violence stories at different localities.
The training workshops also serve to prepare journalists for the upcoming 16 days campaign. The training programme is outlining the key themes that media can take up as well as a breakdown of some of the activities that the local councils will run.
Click here for more information on the Gender Links