Published: 2 April 2014
Region: Euro-Mediterranean
Deadline: 31 May 2014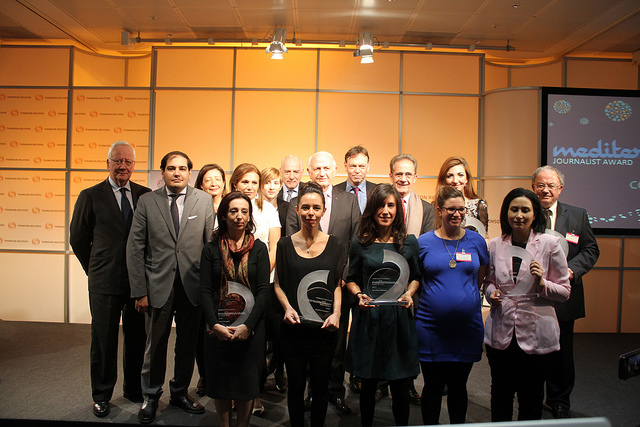 The Anna Lindh Foundation launches the 8th edition of the Mediterranean Journalist Award, calling on journalists of Written Press, Television, Radio and New Media, who are citizens of the 42 countries of the Union for the Mediterranean, in addition to Syria and Libya, to submit their works.
The Award aims at rewarding exceptional journalistic productions, contributing to a better understanding of the diversity of cultures in the Euro-Mediterranean region as well as promoting the positive role played by journalists in providing balanced and informing coverage on cultural issues in the region.
Submitted works should tackle intercultural issues between and within Euro-Mediterranean societies, ranging from minorities, migration, integration and identity to religion and cultural traditions. They could have been published in printed/online media, or broadcast on radio or television between the 1st of June 2013 and 1st of May 2014.
Five journalists will be awarded, one for each category plus a special award dedicated to the theme "The diverse faces of intolerance in the Euro-Mediterranean Region". Awards will be a trophy and a prize of 2.500 Euros. The winners and finalists will be involved during the whole year in the Anna Lindh Foundation's future activities and events organized by the Anna Lindh National Network in their home country.
You can submit your work until the 31st May 2014 (12.00 Egyptian time, GMT+2).
Please read more here.
The Mediterranean Journalist Award, in its 8th edition this year, is a main pillar in the Anna Lindh Foundation's media support programme that runs under the slogan of "Reporters across Cultures", which also includes an Exchange Scheme, Journalists Routes Programme and Events/Conferences.