Deadline: 3 November 2015
Region: Worldwide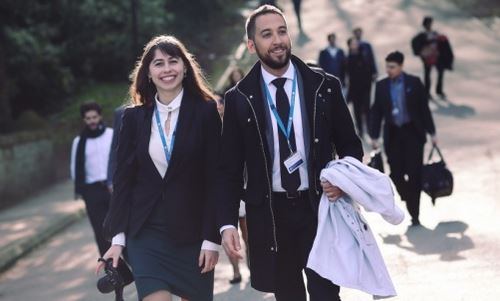 Students interested in taking the innovative postgraduate MA Diversity and the Media course at the Westminster University, can apply for Chevening Scholarships until 3 November 2015. Initial application should be submitted here by 3 November, while the complete documentation for obtaining a Chevening scholarship can be uploaded by 14 July 2016.
The Chevening programme is one of the prestigious international schemes, awarding scholarships to help the world's emerging leaders study in the UK. MA Diversity and the Media have been designed by the Media Diversity Institute (MDI) and the Westminster University. This course is on the list of Chevening looking for "ambitious and academically strong, young professionals who have displayed leadership potential".
MA Diversity and the Media will give students an opportunity to analyse the role of the media in social construction and get a critical understanding of journalistic practices that impact upon these processes. Playing the role of policy makers who provide solutions for media problems in their countries, taking a 'bias test' to find out to what extent you have hidden bias towards vulnerable groups and listening to first-hand stories from vulnerable and minority groups are some examples of what MA Diversity and the Media offer.