Date: 9 November 2016
Region: Europe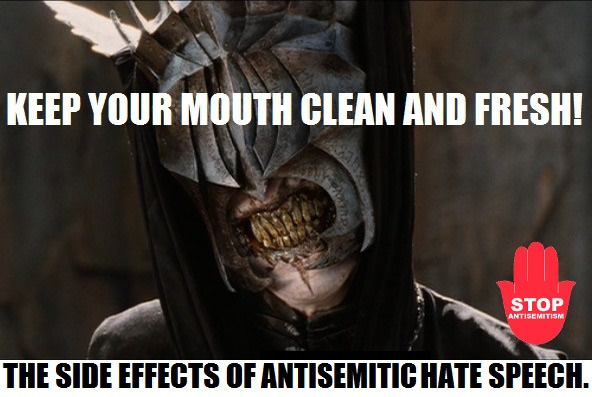 On the night between 9 and 10 November 1938, a night which than became known as Kristallnacht, a series of anti-Jewish pogroms happened in Nazi Germany and occupied Austria. Today, the 9 of November, which was the first step towards the Nazis' extermination of the European Jewry, is observed across Europe as a day of memory and action: International Day Against Fascism and Antisemitism.
This year, the No Hate Speech Movement, a youth campaign of the Council of Europe for human rights online, organised an Action Day specifically focused on combatting Antisemitic Hate Speech.
The Media Diversity Institute, partner of the No Hate Speech Movement, joined the campaign day by raising awareness online and by adding a contribution to the debate on hate speech and freedom of expression. In an article republished by openDemocracy, MDI's advisor, Eric Heinze, professor of Law at Queen Mary, University of London, explored the issue of the bans on Holocaust denial in Germany. If the silencing of debate about free speech follows from the spirit of Holocaust commemoration, Heinze argued, then something has gone wrong.
Within the project Get the Trolls Out, MDI, together with four European partners, exposed and ridiculed the lies of antisemites in the media in 2015 and 2016. Among the resources produced, are the "Linguistic Self-Defence Guide Against Antisemitism", which exposes the anti-Jewish manipulation in the language, and the guide "Stopping Hate: How to counter hate speech on Twitter?", which offers useful tips for social media users.
As the Community Security Trust January-June 2016 report shows, on the first six months of 2016, antisemitism in the UK has registered a spike on social media, if compared to the same months in 2015. From despicable Holocaust denial accusations to vile conspiracy theories, social media often offer an easy platform to vent antisemitic ideas and harassing.  Through the tool Hate Speech Watch you can flag any online content (on social media, websites, news sites, comments etc) that expresses hate speech against people and groups just because they are Jewish. Memes, infographics, and action tips to counter antisemitic hate speech are also available on the NHSM page.