Published: 12 December 2017
Country: Italy
By Angelo Boccato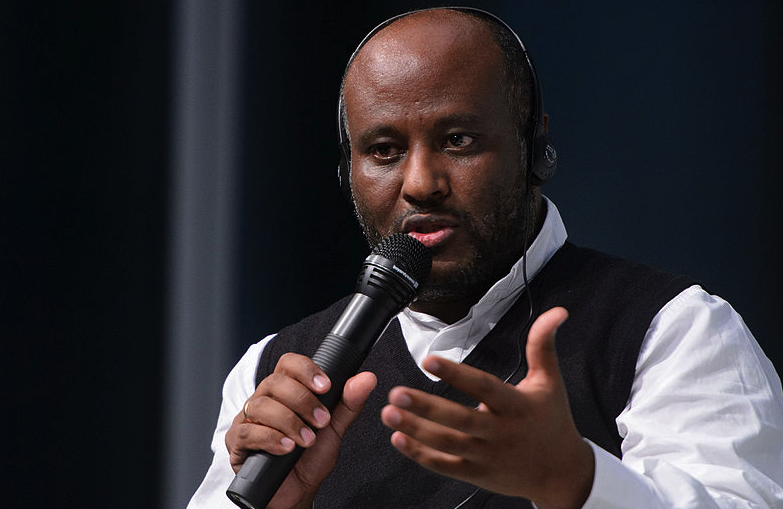 In the current human rights crisis, migrants and refugees are not only victims of wars, wrong policies, smugglers' greed, but often they are attacked, accused and discriminated by some media, mostly tabloids and right-wing publications.  On the occasion of the Human Rights Day, the Media Diversity Institute (MDI) has looked closely on the situation in Italy where, as Father Abba Mussie Zerai pointed out, it is possible to find different samples of the 'new normal' racist rhetoric.
Right-wing daily newspapers such as Il Giornale and Libero frequently publish inflammatory stories on migrants and refugees using expressions such as influx, invasion etc. Some of them label migrants as mad based on a research examining what kind of impact long journeys and violence can have on psyche and body of refugees and asylum seekers.
Other headlines can contain an equation between an increase of migration and crimes or by ridiculing the creators of the app Hi Here, a mobile phone app that enables refugees to connect. Reporting on the death of a four- year old Italian child due to malaria, Libero had a headline "In addition to misery, they also carry diseases".
To better understand those kind of narratives, racist and discriminatory rhetoric, MDI has interviewed Father Abba Mussie Zerai, an Eritrean Catholic priest, human rights activist and founder of the Habeshia Agency.
He has assisted refugees in their perilous attempts to cross the Mediterranean for years by responding to their calls and contacting the Italian and Maltese Coast Guards as well as various NGOs rescue ships to ensure rescue operations and for his activity he was shortlisted for the Nobel Peace Prize in 2015. Zerai's hotline for refugees has contributed to saving thousands of lives and he has become a central target of the anti-refugees and anti-NGOs campaign in Italy this summer.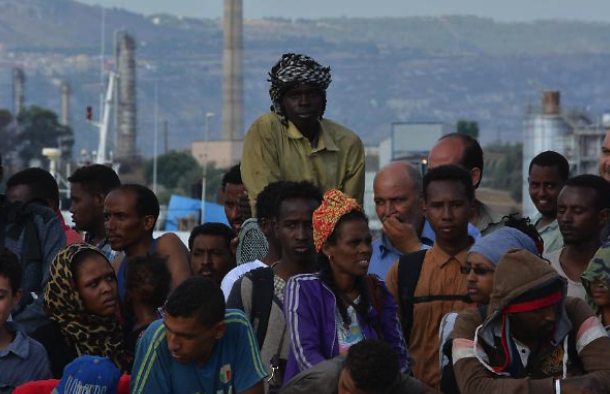 "We have seen a criminalization campaign in the last five-six months and an attempt to damage the credibility and image of NGOs and individuals involved on this front. This intolerance campaign has had consequences; many NGOs have withdrawn from their rescue missions in the Mediterranean, not only because of this campaign but also because of the Italy-Libya agreements on migration. The international community is allowing, as if it was something normal, the Libyan Coastguard to threaten NGOs with menaces of gunfire and kidnappings. The aim of all of this is to stop the arrival of migrants, refugees and asylum seekers at a very high price that the people who were seeking sanctuary or a future in this country are currently paying, as they are imprisoned in the Libyan detention centres. This campaign had the aim of closing the 'gates' and the presence of NGOs and human rights activists was an obstacle to this agenda."
The Washington Post and the New York Times have pointed out that the Italian government, in order to stop the influx of refugees from Libya, is paying human smugglers. What are your views on this issue?
"Italy had to replace in some way, on behalf of the EU, the illicit income that Libyan local militias, tribes and armed groups found in human trafficking. In order to do that, smugglers had to be paid, something that has been officially reported by some Southern tribes.  However, what the EU has not understood is that, by following this path, it has become liable to be blackmailed.
Libya is using its "gatekeeper" role as a blackmailing tool today, as it did when Gaddafi was in charge. Turkey is doing the same too. Asking Libya, Niger, Chad and Sudan to stop refugees is not a solution. It is simply transfer of responsibility onto someone else. No one has been concerned about human rights conditions and the price that refugees are paying for this system. No one is concerned about slavery and violence on minors. This is happening in Libya and the EU can't say that it is not aware of it. It is and therefore it is now an accomplice."
What are your views on the plan to involve the NGOs in Libyan detention centres, with the aim of improving them?
The single state is responsible for the security inside the detention camps depending on where they are located, so while associations such as the UNHCR and the IOM are granted access to the centres, they do not have decisional power or influence in terms of management. I have been denouncing this situation in Sudan's refugee camps since 2009-2010. While the camps were under the UNHCR, the Sudanese police was responsible for security; however, the smugglers were able to enter the camps and abduct migrants to sell them into slavery in Sinai or into the organs trafficking or to blackmail their families requiring a ransom for their safe return. 4,000 children have disappeared in Sudan. Who protected them?
The UNHCR has declared that they cannot grant security inside refugee camps. So the Sudanese police are responsible. That means that if they are corrupted, the UNHCR cannot be held accountable. But who ensures migrants' rights inside the centres and for how long will they be kept there?
It has been 4 years since the Lampedusa' s shipwreck. What does that recurrence mean today and what should be done in order to avoid something similar happening again?
First of all, no one else should travel in those conditions risking their lives. Secondly, this tragedy has occurred because who ever heard their call for help has not done its duty to rescue them or to inform the authorities, in order to ensure their rescue. A crime has been committed and there is still an open investigation into the matter to identify who is responsible for this.
As human beings, those people should have had a right to find a legal way to escape dictatorship. They should have had a legal right to claim refugee status and some form of protection. Why not allowing them to arrive safely, for them and for the country of arrival both, without financing the human traffickers? If the average expense to cross the desert and the Mediterranean amounts to € 2,550-3,40. This means that all this money is falling into the pockets of traffickers, criminals, and armed militias.
The so much debated legality calls for a very simple solution: opening the legal channels and using the legal tools that are already present today, allowing embassies to assign humanitarian visas according to the Schengen Agreement; the UNHCR collects every year the consistent numbers of people that need protection with a relocation program to a country that can provide sanctuary for them, but too often the states do not respond to these calls. So in this case, the traffickers are ready to offer an alternative, expensive and dangerous. In a way, this also restricts the right to asylum to an elite. The ones who can pay and are lucky enough to survive the perilous journey will obtain it. The asylum rights should be granted to everyone who is persecuted, fleeing from war, dictatorship or natural disasters.
What challenges refugees face in Italy, especially Eritrean refugees?
Eritreans, like others, are suffering the consequences of the "solidarity's crisis", as well as the ethical one when it comes to politics and journalism in Italy. Being racist seems to be the new normal in Italy. What would have been sounded morally and ethically unacceptable twenty years ago, now it is openly shouted. Consequently, those who support refugees are attacked, criminalised and insulted.  The refugees who have managed to reach Italy alive should have found an environment of protection and end up finding a state of intolerance instead. Eritreans just as the others, have found themselves caught in the middle of this state of intolerance. The reception system has not been built on the needs of refugees, but on the ones of associations and cooperatives in order to create a form of employment and electoral support.
Zerai's criticism of Italian and European policies towards migration in the interview for MDI coincides with the report "Libya's dark web of collusion: Abuse against Europe-bound refugees and migrants" published by Amnesty International on 11 December.
The Amnesty International's report underlines how European governments, and especially Italy are 'breaching their international legal obligations and becoming complicit in such violations, sharing with Libya the responsibility for the arbitrary detention and ill-treatment of refugees and migrants who have been contained on Libyan territory'.