Dates: 14-16 July 2016
Country: New Zealand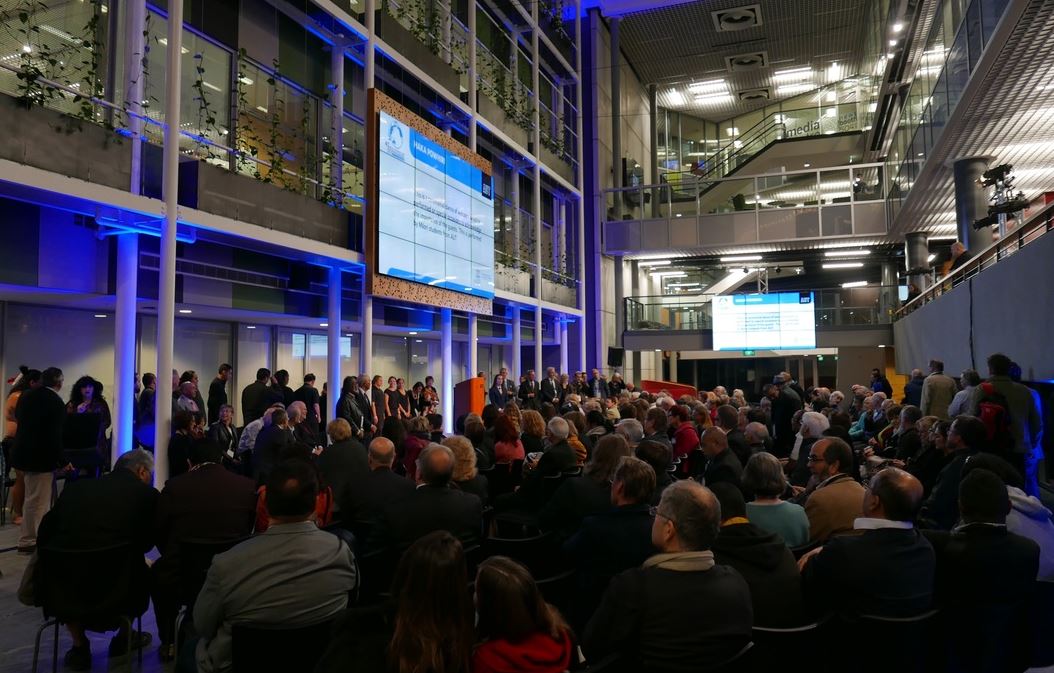 The fourth World Journalism Education Congress (WJEC) gathered leading journalism educators from around the world in Auckland, New Zealand, from 14 to 16 July 2016. Hosted by Auckland University of Technology (AUT), the WJEC saw more than 200 delegates from around the world presenting and sharing their knowledge and experience in teaching young journalists. WJEC partners and sponsors included the Media Diversity Institute (MDI). Our Executive Director Milica Pesic provided expert's background information to the Congress' Inclusive Journalism syndicate offering recommendations to journalism educators on how to best prepare their students for future coverage.
"The media outlines the pros and cons but there is no 50 shades of grey, which is what every society is made up of," said Pesic sharing with other participants MDI's grassroots approach to inclusive journalism.
WJEC 2016 closed with a message to journalist educators to continue to uphold the need for press freedom. "It is a basic human right that should never be taken for granted," said Professor Nico Drok, president of the European Journalism Training Association (EJTA).
Awards were presented for the top papers in four regions, and one overall highly commended award. The top paper award went to Julie Posetti from the University of Wollongong in Australia.
The professor of media sociology at the University Sorbonne Nouvelle in France, Divina Frau-Meigs, raised issues related to radicalisation faced by two groups. "The first was the 'very reduced group of people' that are in danger of radicalisation via media, and the second was a 'very large group of people' in real danger of feeling fear or panic about radicalisation via media", said Professor Frau-Meigs.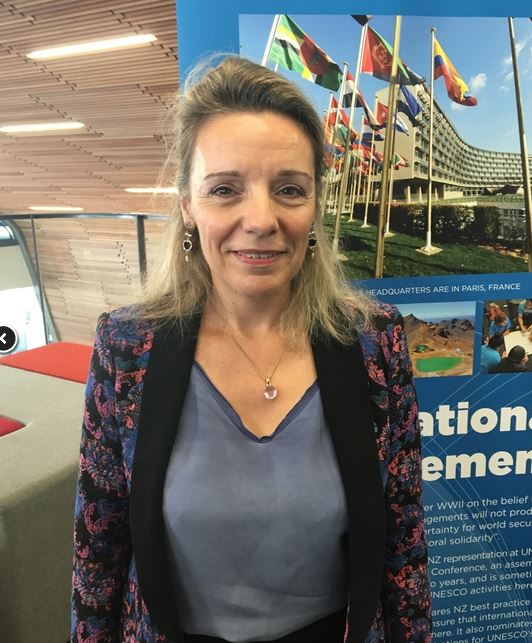 She argued in her opening speech that once young people have been radicalised, they may then seek propaganda online. "When the recruiting is so strong and there is no return then social networks become amplifiers," explained Professor Frau-Meigs to a more than 200 delegates. She challenged the journalism educators present to change the conversation. "The call is for bolder journalism and journalism education. We need you," said professor Frau-Meigs.
A leading Nigerian journalism lecturer says media literacy is one of the key factors in eliminating cyber fraud.

Dr Obiageli Pauline Ohiagu, from the University of Port Harcourt Nigeria, is in the early stages of research that has established media literacy as a key factor in combating cyber crime. "If I had a choice I would make media compulsory," Dr Ohiagu said.
A panel of journalism educators has recognised the importance of teaching young journalists some basic ethics. Academics from the United Kingdom, Australia and Finland all presented their work to discuss how journalism educators should conceive "the citizenry" and what it means to be "informed".
The WJEC is the biggest world gathering of journalism educators, organized every three years, under the auspices of the World Journalism Education Council, which is an informal coalition of 32 academic organizations involved partly or wholly in journalism education and is dedicated to advancement of the field by sponsoring congresses, conducting a global census and producing scholarship.
"Journalism education worldwide is at a crossroads. The current discussions about curriculum enrichment signal significant shifts in terms of place of journalism schools within wider university environment, content of the courses and links to the industry," says Associate Professor Verica Rupar, the chair of the WJEC Steering Committee.
"One of the important congress themes is inclusive journalism and we are delighted to have Media Diversity Institute on board because of its expertise in development of inclusive journalism curriculum", said Dr. Rupar.
In partnership with the University of Westminster (UK), MDI has developed and run a unique MA Diversity and the Media.
"As an organization which has worked with communication and journalism academics from more than 60 universities across the globe supporting them in developing and teaching modules which help future journalists understand better the role of journalism in strengthening social and cultural cohesion, MDI is honored to be invited to share its experience with the WJEC participants", says Milica Pesic, MDI Executive Director.
"We have been working with news industry for almost 20 years spotting the gaps in coverage of sensitive issues around reporting on race, ethnicity, gender, age or what ever makes people or groups different from each other.  That's why we got involved with journalism academia.  Auckland event is an opportunity for us to see what are the other ways to bridge these gaps and produce responsible journalism reflective  and inclusive of political, social and cultural diversity", says Pesic.
She stressed that the Congress is a recognition of the need to prepare future journalists for work in multicultural societies, where inclusion and respect for diversity are needed more than ever.
"We hope that our alumni from Europe, Middle East, North and West Africa, Indonesia, Russia, South Caucasus and China, will seize the opportunity to demonstrate how their students learn theory and practice which enable them  to see their societies as there are – consisting of citizens with different racial, ethnic, religious, gender etc background. Diversity is nowadays a challenge, but it is a must too", says Milica Pesic.