Dates: 4 – 8 September 2017
Country: UK, London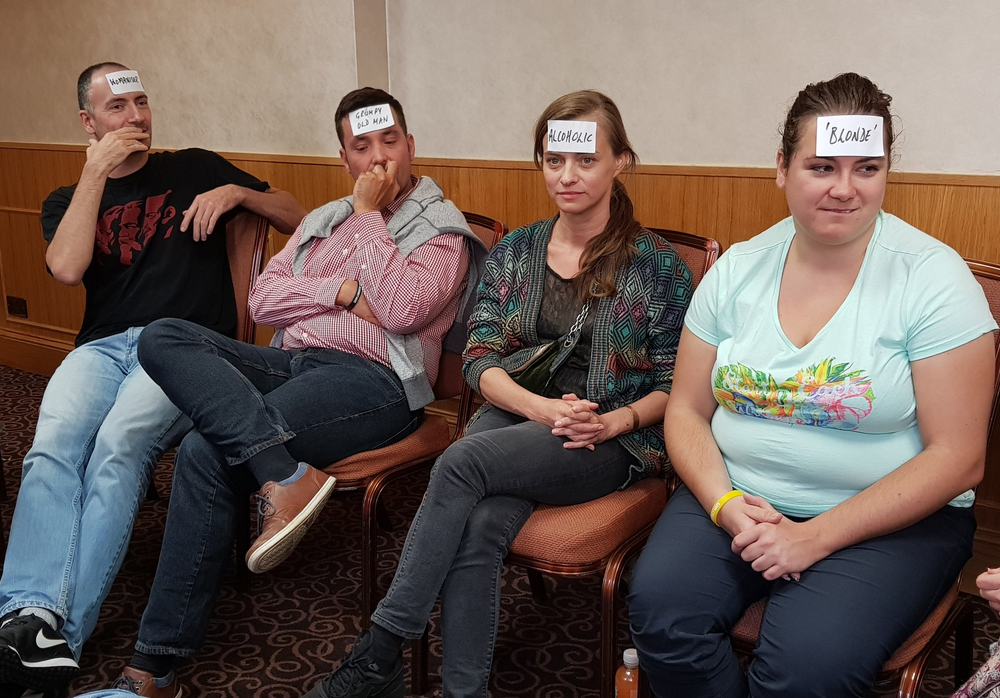 The most recent journalistic breakthrough story about the culture of abuse and neglect in an immigration detention centre near London happened in the same week in which the Media Diversity Institute (MDI) gathered 15 European journalists at the workshop organised as part of the  Media against Hate project. After the BBC programme Panorama revealed evidence of a serious verbal and racial abuse of detainees, MDI workshop participants followed the story and reported on it back to the newsrooms in their countries. Some told the story of an asylum seeker from Nigeria who was detained in the notorious Brook House featured on BBC Panorama. Another participant produced an article on a Zimbabwean asylum seeker who has been waiting 6 years for a decision of the British immigration authorities.
During the 5-day workshop in London, participants also produced stories, audio and video pieces on topics related to Brexit and its impact on EU migrants. Zoltan, for instance, told the story of Hungarian doctors whose status is unknown after Britain departs from the EU. Johanna reported on a complicated nature of family reunion cases amongst refugees coming from different countries, while Beatriz wrote about 'stateless people' who do not have passports or nationality of any country. Journalist Filipe from Portugal produced a radio piece about the refugees turning entrepreneurs in a new country and under new circumstances.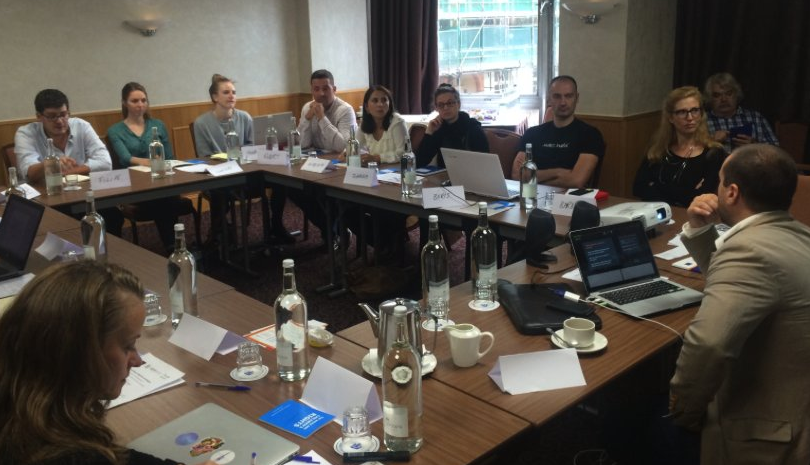 Apart from producing a collection of feature material to enhance public understanding of migration, the workshop led by journalist and journalism professor Mike Jempson and a co-trainer, freelance journalist and MDI Communications Manager Dasha Ilic, aimed to develop a network of journalists across Europe keen to improve media coverage of migration issues.
"Migrants and refugees are not numbers, but people with a name and a story to tell," said Mike Jempson to the attendees at MDI workshop. He also reminded them how to avoid stereotypes and clichés while reporting on migration and how to interview people who have experienced trauma. Many of participants described sessions and the whole workshop on 4-8 September in London as 'thought-provoking and inspiring'.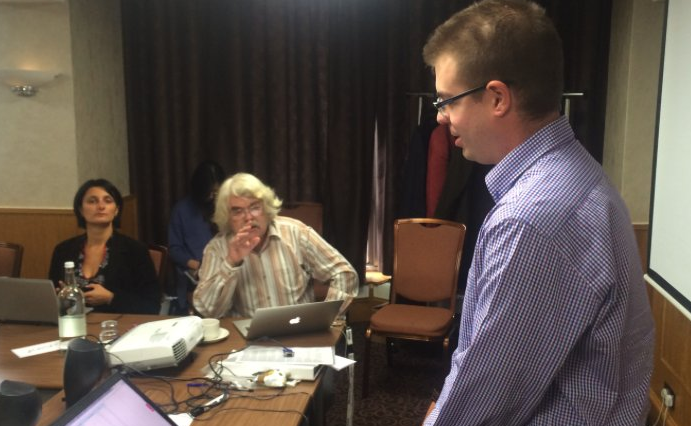 The 15 journalists gathered at the workshop in London also enjoyed several sessions by experts including Matt Cooke from Google News Lab who presented the newest range of Google digital tools for journalists. Milena Marin from Amnesty International held a session on data journalism, while Tom Law from the Ethical Journalism Network presented a guideline for migration reporting and 5-point test against hate speech.
Journalists also had an opportunity to see a documentary "Another News Story" with unique footage of the worldwide press descending on the refugees to cover their migration across Europe, and to debate with its director Orban Wallace and producer Verity Wislocki. The guests at the MDI workshop panel were Chief Executive of Migrants Organise Zrinka Bralo and her colleagues.
After the workshop on how to report migration and refugees organised for journalists coming from the EU countries, MDI is planning to publish most of the stories and journalistic pieces produced during the workshop.
The Media Diversity Institute (MDI) is one of the partners gathered by the European Federation of Journalists (EFJ) for the project Media against Hate Speech. Other partners involved in the project are: Article 19, Community Media Forum Europe (CMFE), Community Media Institute (COMMIT), Croatian Journalists' Association (CJA) and Cooperazione per lo Sviluppo dei Paesi Emergenti (COSPE). The project is financially supported by the European Commission (DG Justice and Consumers).