Published: 15 December 2016
Country: China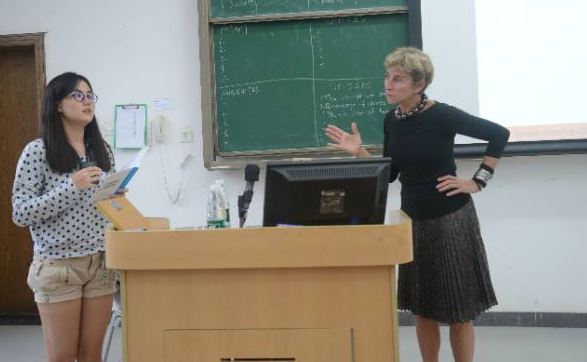 At the prominent Sun Yat-Sen University (SYSU) in the capital of the most economically prosperous Chinese province, Guangdong, the first ever series of Reporting Diversity modules has finished. The Reporting Diversity modules are a result of the cooperation between the SYSU's Journalism School and the Media Diversity Institute (MDI).
More than 150 Communication and Journalism students attended each module taught by five jointly selected lecturers by SYSU and MDI. From next year, students at SYSU will have an opportunity to attend the full semester course on Reporting Diversity.
In the autumn 2016, professor Jacqui Ewart from Griffith University (Australia), taught Media and Religion, professor Cindy Carter, Cardiff University (UK) addressed the issues in the Media and Gender module, while Dr Cait McMahon from Dart Center Asia Pacific (Australia) taught Media and Disaster/Trauma. In October 2016, the MDI Executive Director, Milica Pesic, taught the first module of the Reporting Diversity series - Introduction to Inclusive Journalism, while associate professor at the Auckland University (New Zealand), Verica Rupar, participated with a block of lectures on Media and Migration.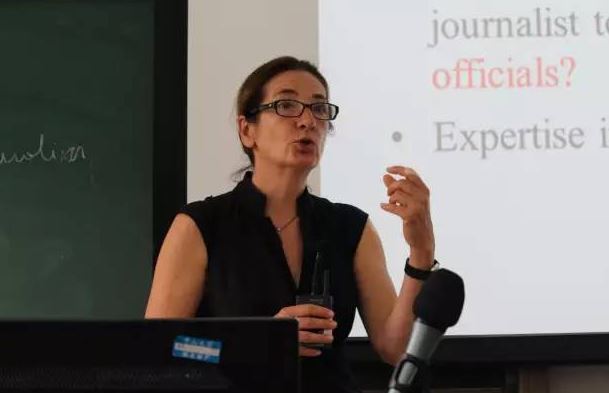 "We are all looking for the new ways of teaching journalism, one that moves from the crisis rhetoric and opens a door for the upcoming journalism, journalism of the future. There is no doubt that existing forms of journalism are unable to the capture complexity of social life and media treatment of migration is just one the examples. We have to prepare our students to enter the newsrooms with knowledge and skills that open a door for regaining trust, reconnecting with community and reinvigorating profession fundamentally," says Rupar. She adds that the partnership between SYSU and MDI opens new possibilities for enriching journalism curriculum worldwide.
MDI Executive Director Milica Pesic, who opened the series at the SYSU, said that "it was a great pleasure watching the students passionately discussing the ways Chinese media report on different diversity issues – from gender to LGBT, as well as on age and ethnicity. I hope this is only a start of a long and fruitful collaboration which will be especially beneficial to future journalists".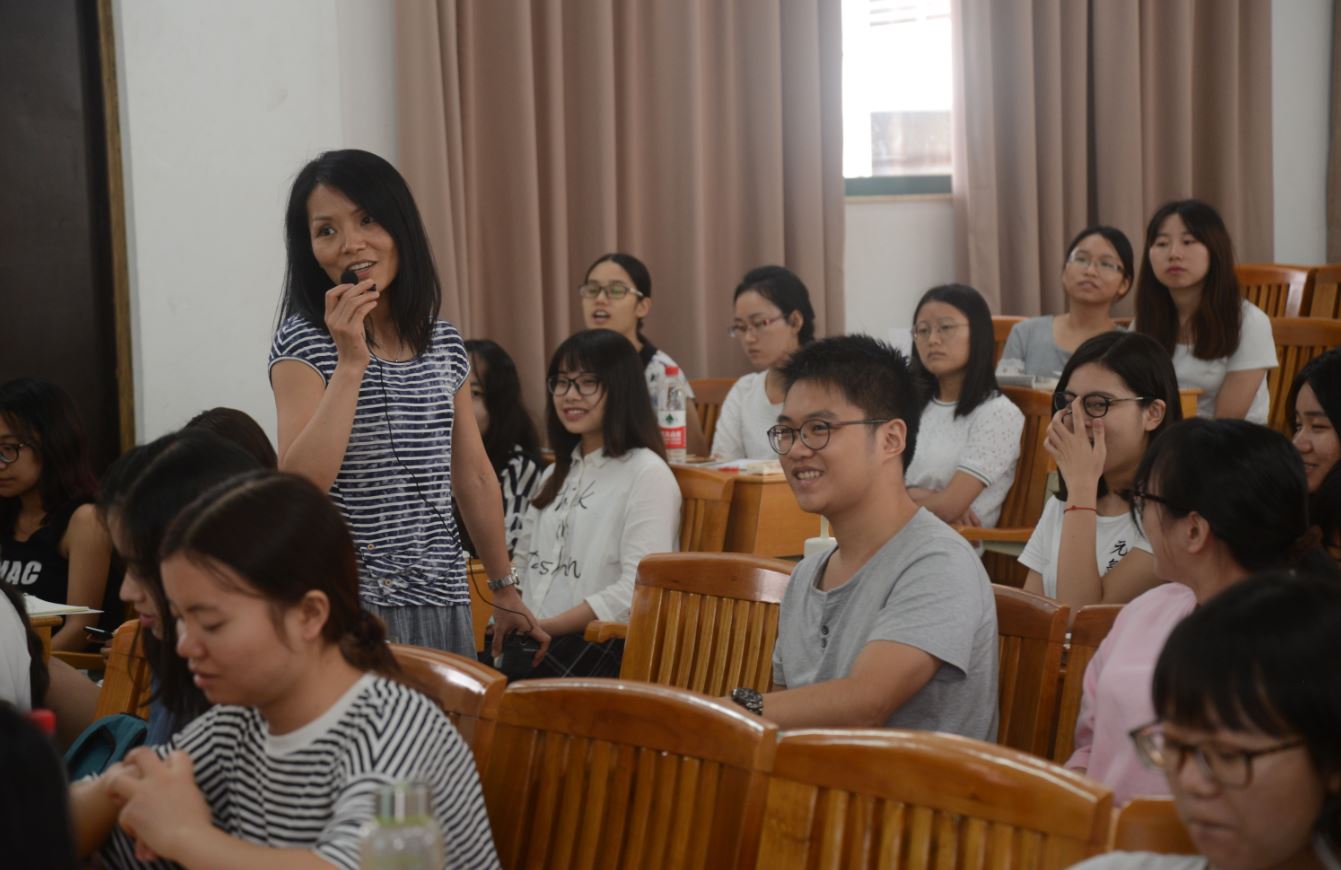 Prof Haiyan Wang, formerly an investigative journalist, who launched the Reporting Diversity series together with the MDI representative, is optimistic about the future journalism work of her students. "They live in an extremely important time for our society when all sorts of avenues are being open – from new technologies to new topics.  How they serve their community and how they contribute to social harmony is what they need to learn now, before they are swept by old newsroom routines," says professor Wang.
The Dean of the School of Communication and Design, Professor Zhang Zhi An, expressed his willingness to gradually move to the next step which would be turning the School's Public Communication Institute into a hub where the concept of Inclusive Journalism could be introduced to academics from other Chinese universities, while country's NGOs specialised in diversity issues could learn how to communicate their messages to and through the media. Chinese journalists from local and national media could also obtain basic skills and techniques in reporting on country's rich social and cultural diversity.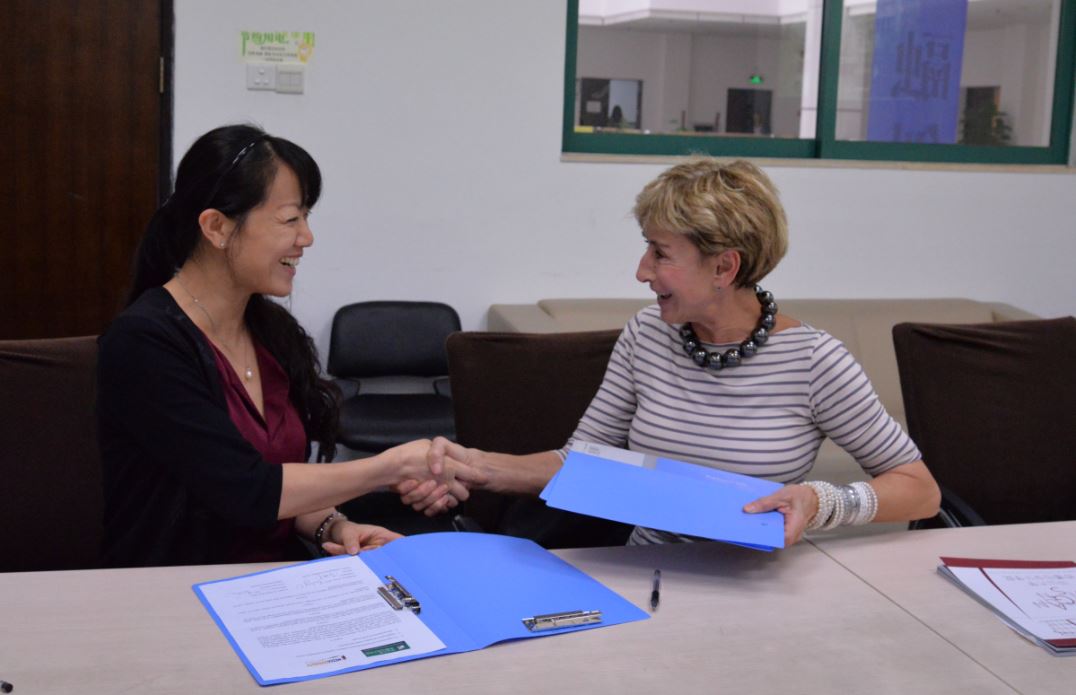 The collaboration between SYSU and MDI started two years ago when a MDI representative introduced Inclusive Journalism concept to SYSU academics and students. MDI and SYSU agreed to develop a joint programme aimed for encouraging the Chinese Guangdong region's media actors, journalism educators and civil society organisations to build awareness and capacity for the greater social and cultural inclusion through responsible reporting on the region's diversity.
The details of the partnership and cooperation were further discussed in April 2016 when MDI invited two leading SYSU professors, Dr Haiyan Wang and  Dr Zhijin Zhong, to visit various UK universities having modules on Gender and the Media. Amongst many others, dr Wang and dr Zhong also talked to the professors from MA Diversity and the Media, an innovative postgraduate course developed and designed through partnership between MDI and the University of Westminster.
SYSU is known as the University that owns the world's fastest supercomputer Tianhe-2, worth almost half a million US dollars, as well as having the largest affiliated hospital system in China. Its School of Communication and Design is also the first faculty in China to establish a Civil Communication Research Center. A special area at the School is open for local and regional NGOs to use it for their meetings, exhibitions and training.