Date: 15 May 2018
Country: Sudan
By Eline Jeanne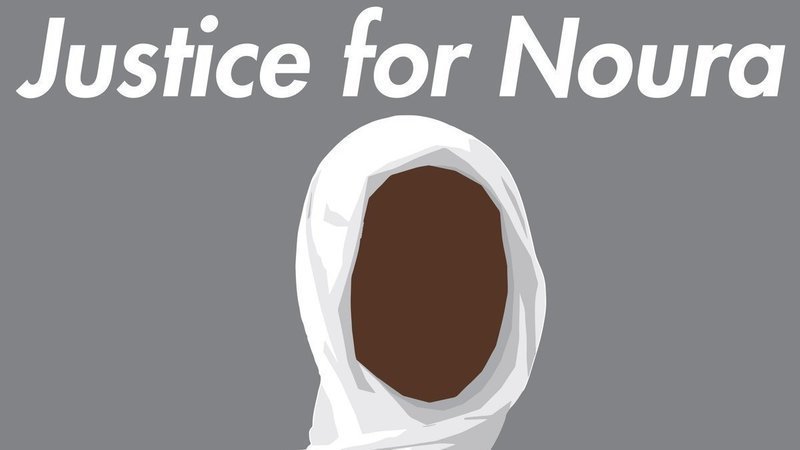 Noura was just 16 when her father forced her into a marriage to Hammad Hussein. Determined to finish school, she was able to escape and take shelter at her aunt's house. Three years later, her family tricked her into coming back home. Upon her return, she was forced to move into her husband's home. Refusing to consummate the marriage, Noura's husband raped her, with the help of some of his male relatives. When he tried to do the same again the next day, Noura defended herself with a knife, which left her husband with fatal wounds. Noura told her family what happened, and in response they have disowner her. Even more tragic, her father took her to the police, where she was charged with murder.
At Noura's trial, she was charged with intentional murder. The applied law does not recognize marital rape, which means that Noura's forced marriage to her husband and his subsequent rape of her were not take into account. In Sudan, the punishment for intentional murder is execution by hanging.
The case of Noura Hussein has caught international media attention. Her story was brought to light initially on Twitter under the hashtag #JusticeForNoura, which has been used by a large number of users. A Change.org petition about the case is at 563,000 signatures at the time of writing. Many international organisations have now gotten involved, with the hope that Noura's sentence can be appealed, saving her from execution.
Not only has Noura's case reached international platforms, but there is one particular group who is behind this awareness campaign: Sudanese Muslim women. Yassmin Abdel-Magied wrote a piece in The Guardian about how Muslim women are fighting for Noura's life. In the article, she explains why this is an important factor to shed light on: "This reality flies in the face of those who claim that Muslim women are oppressed, submissive or believe in a religion that takes away their rights." Islam is the largest religion in Sudan, and Noura was sentenced to death by a Sharia court. Sadly, as is often the case, Noura's situation has been used by some to criticise all those who practice Islam. It is for this reason, according to Abdel-Magied, that we must know that those fighting for Noura's life are fellow Sudanese Muslim women. They are using the power of the Internet and social media to spread her story and advocate for her, in the hopes of saving her from the death penalty.
Equality Now, a NGO dedicated to forming a just world for women and girls, have sent a formal letter to Sudan's president Omar al-Bashir about the case. With the solidarity of 18 international organisations, Equality Now appeals to the president for clemency on behalf of Noura. In the letter, they state: "In many countries victims like Noura would be provided services to ensure that they overcome the trauma of their experiences. Criminalization of Noura for defending herself from assault and in particular a death sentence would violate her rights under the Sudanese Constitution and international law." Organisations such as Amnesty International and Women's March Global have also joined in spreading the word. Mainstream media have also been active in covering the story throughout Europe. The BBC, El Mundo, The Independent, RTL Nieuws; these and many other news platforms have been vital in spreading Noura's story and seeking justice for her.
If anything, Noura's case is yet another example of how the internet and social media connects people globally. In this instance, women in Sudan were able to share Noura's story online and have in turn alerted international organisations about the issue. People are aware and actions have been implemented. Noura's legal team has until the 25th of May to appeal the sentence. #JusticeForNoura must keep her story alive until then.