Published: 27 July 2018
Region: Worldwide
By Angelo Boccato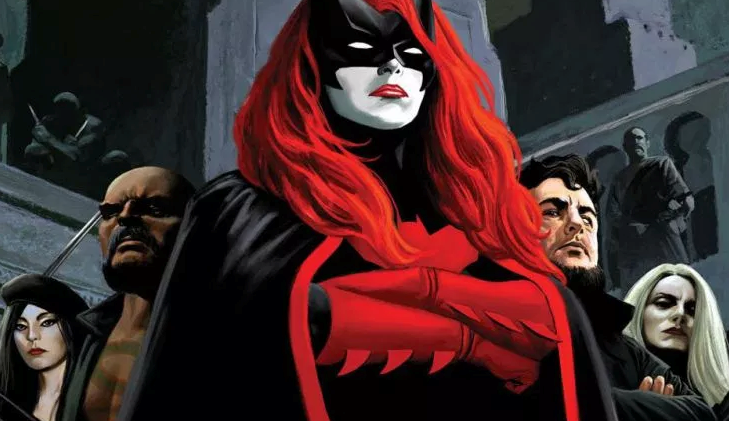 There have been many TV and cinema comic-book adaptations featuring members of marginalised groups in lead roles. "Black Panther" movie based on Marvel Comics character of the same name, featuring predominantly black cast, "has demonstrated the strong economic power of diversity and inclusion on screen." But will "Batwoman" prove that a lesbian superhero can be a commercial and critical success?
When it comes to on-screen adaptations, the Marvel Cinematic Universe (MCU) and the DC Extended Universe seem to be competing on introducing new leads in terms of race and gender. While the MCU will release its first woman superhero movie Captain Marvel in March 2019 with Brie Larson in the main role, the success of the first movie with a black superhero lead is also being pivotal for the purpose of creating a future space for other characters from minority backgrounds , like Kamala 'Ms.Marvel' Khan, the first Muslim American superhero and, potentially, the Afro-Latino Spider Man, Miles Morales, which will debut in the Sony movie "Spider Man-Into the Spiderverse" this December.
Black Panther's success has also offered space for new Marvel series focused on the proud women of Wakanda, the Dora Milaje and Shuri, princess of the fictional East-African Afrofuturistic country, both written by the Nigerian-American writer Nnedi Okorafor.
The DCEU is still running far behind Marvel Studios' success, also on this front, but when it comes to the DC Television Universe on CW things turn to be quite different for what concerns LGBTQ+ characters, with Black Lightning and Batwoman, that will be launched in 2019.
The latter will follow the adventures of Katherine Kane, a member of the Bat-Family and a Jewish lesbian superheroine, the very first in a lead role; the expectations for this show are already really high.
Other notable LGBTQi characters in the Arrowverse include White Canary, heroine seen in Arrow and Legends of Tomorrow and an alternative version of Captain Cold, a classic antagonist of Flash, appeared in the homonymous series and alongside White Canary in Legends of Tomorrow.
In the show Black Lightning, the character of Thunder has a big role and is the very first black lesbian superheroine to appear on screen.
Diversity in representation is slowly increasing for the LGBTQ+ superhero community, and this might be one of the few fronts which see DC ahead of Marvel.
Superhero comic books of both publishers have portrayed LGBTQ+ couples and weddings openly, but hopefully, the recent developments might push the adaptations to catch up with them.
LGBTQ+ characters in fiction tend to appear, but very often their orientation would be mentioned, but not shown as Benjamin Lee pointed out in the Guardian.
Can we expect to see some of Jude Law's attraction as Dumbledore towards Johnny Depp as Gellert Grindewald in the next instalments of Fantastic Beasts? If not, what was the point of revealing Dumbledore's homosexuality?
After all, there is no reason why a diverse society can be shown on papers and not on screen.