Published: 3 August 2018
Countries: UK and USA
By Angelo Boccato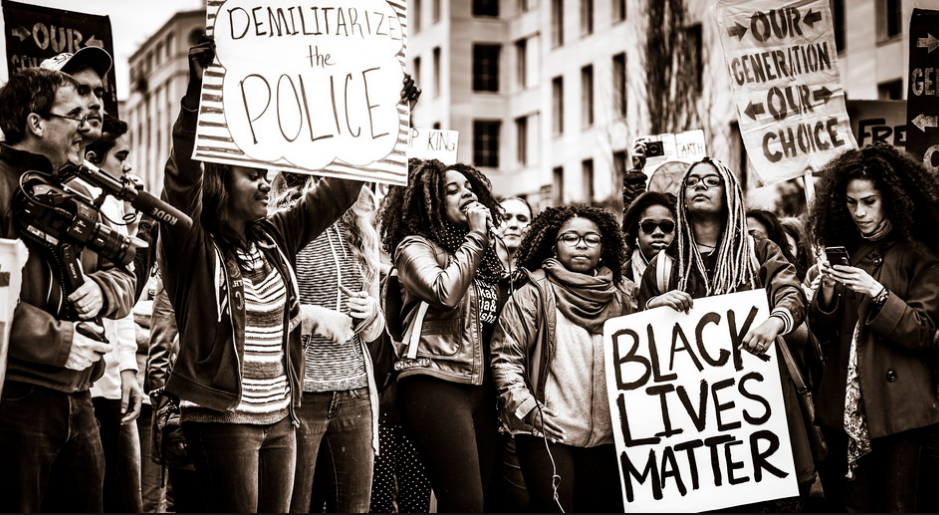 Would Me Too and Black Lives Matter movements reach the same audience if they were not supported by the widespread use of hashtags on social media? Also, how important and significant is the online space provided by social media for marginalised groups?
The Pew Research Center published a report "Activism in the Social Media Age" claiming that "roughly half of black social media users say these platforms are personally important to them when it comes to expressing their political views or getting involved with issues they feel are important". The publishing of the report coincided with the fifth anniversary of the use of the #BlackLivesMatter hashtag. When asked how important social media is to them personally as a venue for political and civic engagement, only a minority of social media users describe these sites as personally important. "But blacks and Hispanics are especially likely to value these sites for helping them vocalize their opinions or get involved with issues that are important to them," finds the Pew Reserach Centre.
Do social media matter for Black Britons in the same way they matter for African-Americans?
Black Lives Matter started its activism in the UK in 2015. Almost in the same time, members of Legally Black, a collective of Brixton activists together with Advocacy Academy,  famously recreated movie posters such as The Inbetweeners, Harry Potter and Titanic so that they reflect characters from the black community. Those redesigned posters were spread and shared on social media.
Social media platforms also played an important role in the development of the storytelling and cinematic events of We are Parable. Its co-founder Anthony Andrews explains in an interview for the Media Diversity Institute (MDI):
"We Are Parable started in 2013 as a result of the conversation between me and my wife. We were thinking that we should do an event for the 25th anniversary of Coming to America, so it came from the idea of making an experience around this film.  In 2014 we did a Do the Right Thing block party in Shoreditch. Being a massive Spike Lee fan, I thought we were overdue to make a celebration of this work, as there had not been a retrospective on his work in a long time," says Andrews adding that in 2017 he received an email from Spike Lee himself.
"We were trying to get his attention by posting and tagging him on social media and eventually he got back to us. He wrote: 'I'm going to be in London in the next couple of days, let's do something!'".
In the following days, We Are Parable hosted a Q & A with Spike Lee at the Picturehouse Central, which happened to be the first event with the veteran director in London in fifteen years.
"We would be a very different company if we haven't had social media. We have a lot of engagement on social media, when we post, people are very responsive to us. It is really about how you engage the audience, how you keep them informed about what you do," says Andrews for MDI.
"Any large social movement is shaped by the technology available to it and tailors its goals, tactics, and rhetoric to the media of its time," reported Wired back in 2015. When the media report about the engagement and the struggle of black activists and creatives, it is fair to say that social media deserve a significant place.