15 August 2019
Country: India
by: Mikhail Yakovlev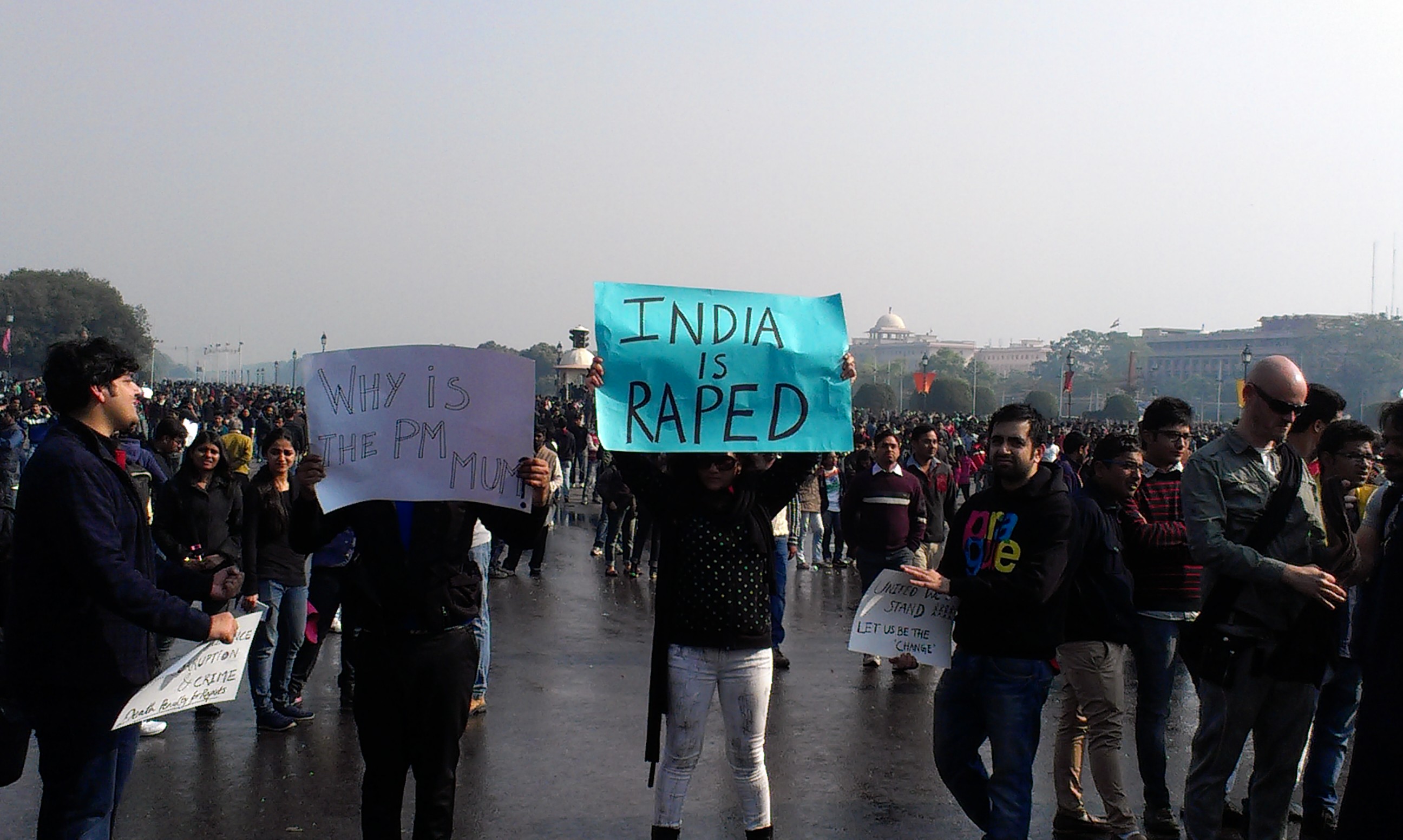 During the last week of July, a lorry rammed into a car in the Indian state of Uttar Pradesh. Tragically, two of the car's five passengers died. Among the survivors was a 19-year old woman who had accused Kuldeep Sengar, an official from India's ruling BJP Party, of raping her in 2017. Was Sengar behind this crash?
Ever since the allegations against him became public, the woman's family has been "living in fear." Her father died under mysterious circumstances in police custody. Legal proceedings into the allegations floundered for two years until India's "Supreme Court took up the case suo moto" after the crash. Her case illustrates a deep-set structural problem – most rape victims in India face significant barriers to justice due to prejudice. Does media representation play a role?
From the start, most Indian social media users, conventional media and ordinary citizens were sympathetic to the victim of the Uttar Pradesh case.
Back in 2012, "Indian press rage" at the death of the 23-year old Nirbahaya – victim of a horrific gang-rape on a Delhi bass led to mass protests and eventually forced the Indian government to toughen existing sexual assault and rape legislation.
As the Uttar Pradesh case demonstrates, the changes in law did not make it any easier for victims to seek justice. And, they are questionable as a deterrent – Indian streets seem no safer than before.
Although stigma and fear of retaliation remain, the social media fallout from the case enabled Indian women to voice their grievances for the first time. Does it hold the key to changing social attitudes and behaviours more broadly?
#MeToo in Bollywood
Originally slow to catch on in India, the #metoo hashtag went viral in autumn last year after the Bollywood actress Tanushree Dutta accused the director Nana Patekar of sexually assaulting her on set in 2008. Unfortunately, Dutta became the object of harassment and had to return to the US due to these accusations.
Still, in speaking out she "opened the floodgates for many other women working in Bollywood, the media, corporations and government to allege sexual harassment by high-profile and powerful men."
Unfortunately, this is little consolation for most victims of gender-based violence. Sunita Toor, Principal Lecturer in Criminology, Sheffield Hallam University, explains.
"It is important to acknowledge that there is a distinct class narrative to the #MeToo movement in India. It is elite, upper class, empowered and financially independent women who are coming forward. For lower class, rural, uneducated and disempowered women, the #MeToo movement provides little safeguard from the daily abuse and harassment."
Director Farhan Akhtar, one of the few Bollywood celebrities to support Dutta and a UN goodwill ambassador for women's empowerment, agrees. He adds that the responsibility is on Indian men to change their violent and illegal behaviour.
"There is a sense of patriarchy…within the culture. Whether it is crimes against women, whether it's discrimination against women, whether it's just social bias against women — these things should be anomalies, they should not be the norm."
Lack of Intersectionality
Alongside the class divide, ethnicity and religion play a role in the way gender-based violence occurs and is reported in India. In cases involving minorities, social media is often a big part the problem.
Victims of gender-based violence from minority backgrounds rarely meet with unanimous solidarity online.
Last year, Asifa Bano an eight-year old girl from a nomadic Muslim community was brutally raped and murdered by a group of villagers. The most shocking aspect of this crime is that it was organised by the custodian of the local Hindu temple and took place inside the temple itself.
Most commentators agree that ethno-religious hate was the motivation for this crime. In its aftermath, Hindu nationalists took to the streets and to social media to defend the girl's rapists. An Indian blogger, Dheeraj Deekay asks:
"This behavior wasn't just confined to Jammu and Kashmir alone but was echoed by most on Social Media too. I have failed to understand where these people find the courage and inner strength to defend rapists of an 8-year-old girl. What motivates this dehumanizing behavior? And how are they socially accepted? How do they go about their ways after giving such opinions? Also, didn't this same people unite against Nirbhaya's rapists? Did they unite then because one of the six perpetrators was a Muslim (the juvenile)? In fact, during the discussion around Nirbhaya's case, one of the key talking points was around the juvenile. Was it because he was a Muslim?"
Indeed, it is difficult not to see this brutal crime as the outcome of a much broader anti-Muslim Hindu nationalist narrative in Indian media. Sujatha Subramanian's thorough investigation of India's ruling party's social media accounts illustrates just how pervasive this problem is. India's diverse transgender community, often known under the term hijra, face a similar problem. Demeaning media coverage normalises and, arguably, encourages sexual violence they routinely suffer.
Surely, a balanced and fair media that represents the concern of Indian women in general and particular women from vulnerable group in particular them is a necessary part of any solution.