14 November 2019
Country: Brazil
by: Sofia Ferreira Santos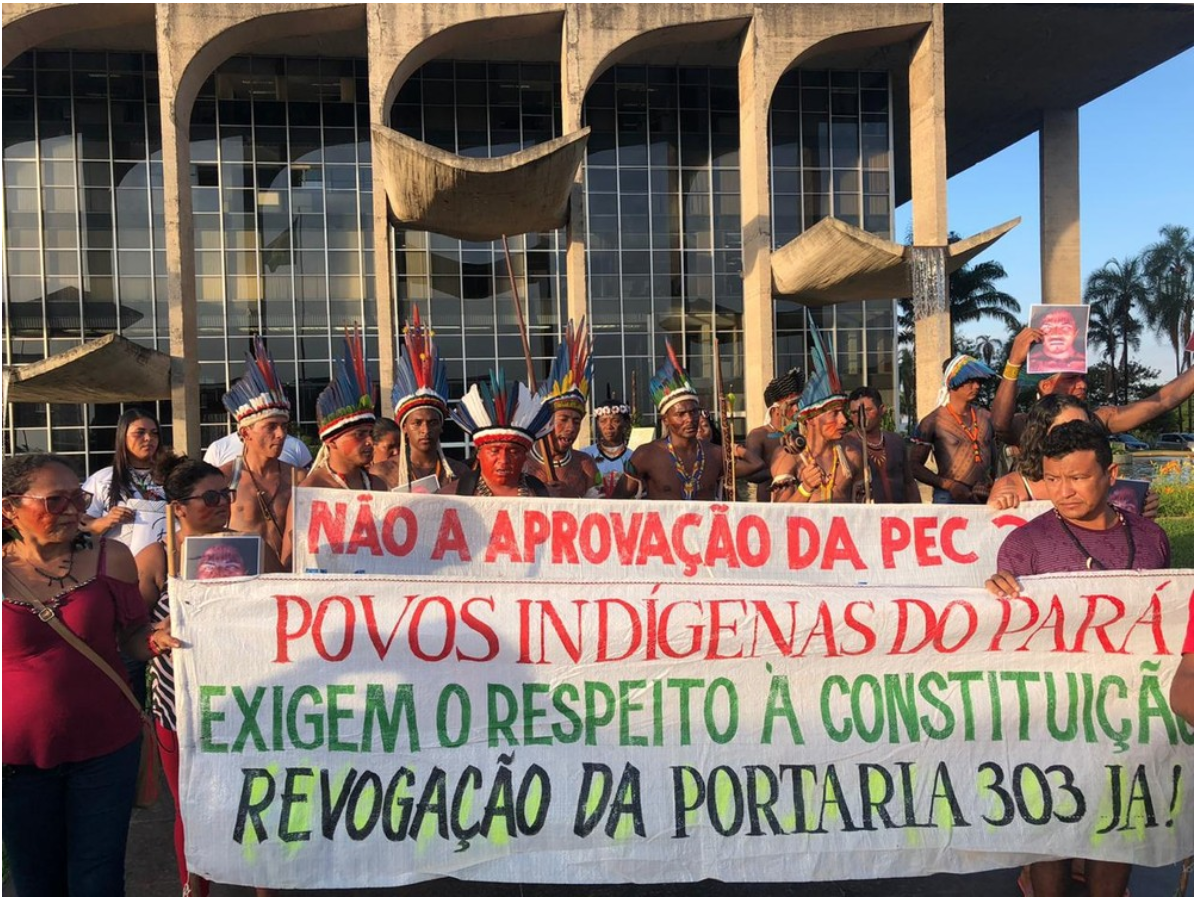 Paulo Paulino Guajajara spent almost every day over the last few years patrolling the Amazon, guarding the forest's pristine nature and indigenous communities from illegal logging and farming. He was known as a "Guardian of the Amazon," a title given to indigenous activists who document and fight against the region's deforestation.
On November 1, five armed men surrounded him and another one of the other guardians, brutally murdering him in the forest that he dedicated his twenty-six years on earth to protect.
"One more Guardian has gone," indigenous politician and activist, Sonia Guajajara who also comes from the same tribe broadcast to the APIB (Association of Brazilian Indigenous Peoples) YouTube Channel.
"There have now been many from the Guajajara people that have died for fighting against this illegal exploration of our territory, this exploration of our trees, but it cannot go on like this," she continued. "Our people are threatened, we are dying, we are being criminalised, and now all others who defend our territories only have one thing in mind, this greed of economic power where they only care about generating income, whereas we only think about our identity, our way of life [...] we will no longer allow our people to continue dying for fighting for the lives of the whole world."
Tensions between farmers, the government and indigenous communities of the Amazon is nothing new. However, Brazilian President Jair Bolsonaro's support of illegal logging operations has contributed to a dramatic rise in violent attacks against indigenous communities. In 2018, there was a 23 percent increase in recorded murders of indigenous peoples across Brazil, with 135 murders recorded in just one year. Now, Paulo Paulino Guajajara is the most recent victim--a death that the APIB attributes to the normalization of hate speech and criminalization of indigenous people, in the name of making profit off of their lands.
In many ways, these tensions are playing out in the media--particularly when it comes to Paulino's death. Brazilian politicians are scrambling to appear as if they are addressing the concerns of indigenous peoples, particularly in the eyes of the international media, which has condemned Bolsonaro's inadequate reaction to these attacks. Locally, the governor of Maranhão state, where the Guajajara tribe is located, created a task force to protect the region's indigenous groups. Bolsonaro's friend and now Minister of Justice and Public Safety, Sergio Mouro, assured the people that the "federal police will bring those responsible for this crime to justice."
This is ironic, given that just earlier this year he claimed that 'today's indigenous people are not a problem for our police' when the same group asked Brazil's government for more protection.
As seen in the aftermath of Jorge Guajajara's murder, who was also a Guardian of the Forest and the cacique of the Guajajara group before his death, and even politician and activist Marielle Franco's assassination, it doesn't take long for the media attention that these cases receive to dwindle. As a result, Bolsonaro's government almost always gets away with doing next to nothing about the death of indigenous people.
Over the past year, indigenous communities have protested this treatment, striking, marching and stating their rights to a home and protection from the government. Meanwhile, the government is pushing a narrative that indigenous people are "lazy" and a "waste of Brazil's riches" with the help of the right-wing media. As Bolsonaro himself has previously claimed, "Brazil holds 14 percent of the area in the Amazon reserved only for indigenous communities. If we allow them more space, this number will increase to 20 percent. Isn't that too much land for a small number of indigenous people?"
Ever since fueling Brazil's far right movement with his election, Bolsonaro has pushed the narrative that indigenous communities are "pitiful people living in poverty, being treated like zoo animals [... and that Brazilians] need to rescue our territory and integrate indigenous people into our society." To him, the small areas of land that are legally protected for indigenous communities and their livelihood is far too vast - and he uses this rhetoric to appeal to populist sentiments of illegal loggers and farmers, who want to "claim back the land." It fits into a wider narrative that is replacing the government-funded programs and laws to protect indigenous government of the previous government with Bolsonaro's priorities: money, power, and rich, white Brazilians.
Now, Brazil's indigenous communities are using social media and online content to speak out and , pressure the government to act and not only bring these murderers to justice but to stop these violent attacks from happening again. They are also using traditional tactics to get their message in the media as well, with leaders from the Surui Aikewara, Akrãtikatêjê Gavião, Amanaye, Atikum, Guajajara, Guarani Mbya, Tembe, Parakana, Galibi Marworno, Palikur and Karipuna groups staging a protest in front of the Esplanada dos Ministérios, the main government and parliament building.
Since Paulino's death, the protesters have held up pictures of his face in a clear denunciation of the government and illegal loggers' actionss, taking a stand against the murders of their families and the forrest's Guardians. Their action showed the government that though it may be paving the way to destroy their lands and their peoples' livelihoods, their memories of the forest will live on and haunt those responsible for their violent acts.
Sofia Ferreira Santos is a Brazilian journalist living in East London. She tweets at @sofiferreiras.