Event: 18 November 2019
Country: Brussels, Belgium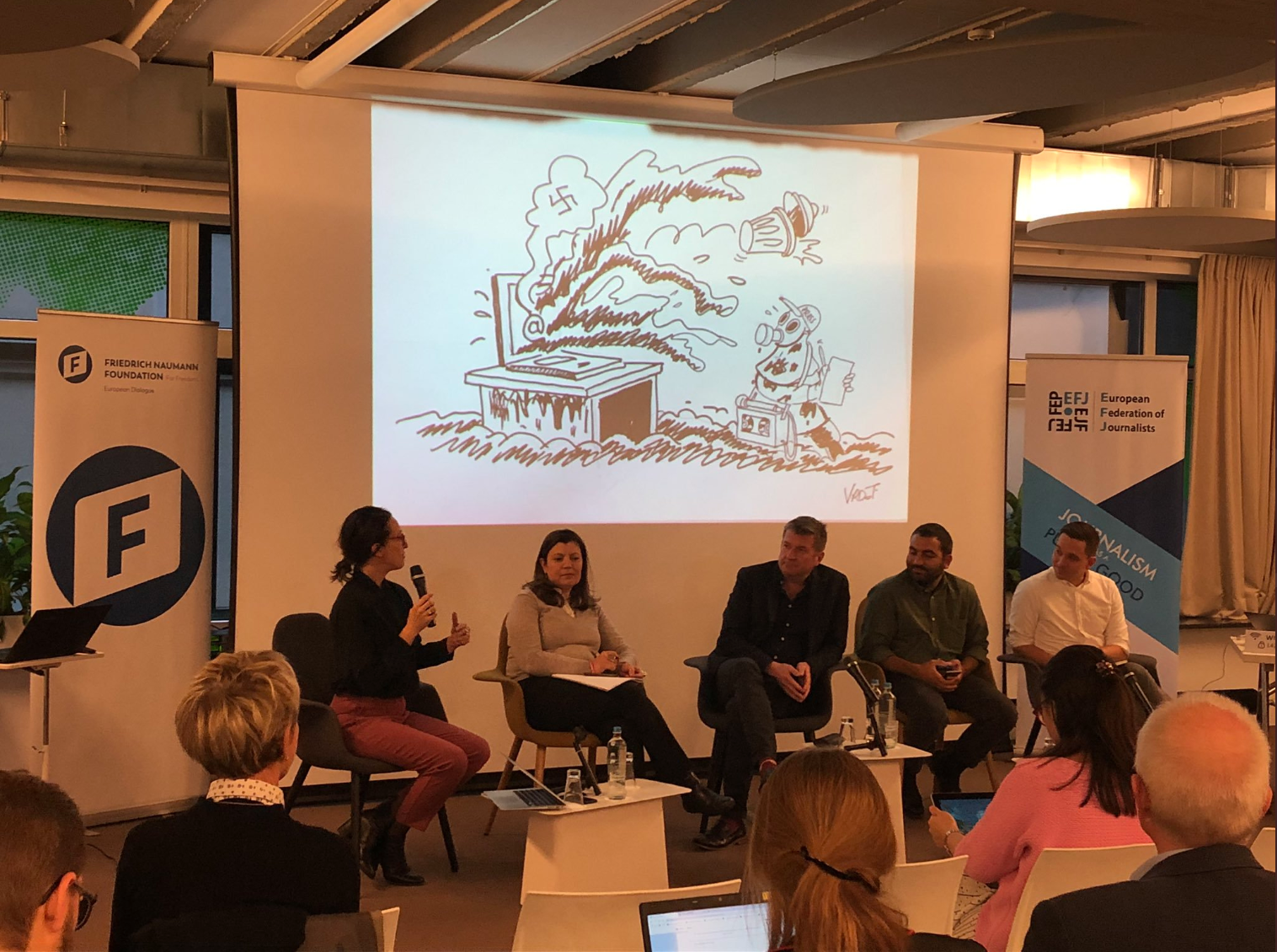 The Media Diversity Institute (MDI) and its partners marked the end of the project Silence Hate by gathering at the final conference in Brussels on 18 November 2019.
After two years with five national workshops in schools, 30 young journalists and civil society activists have been trained and produced 14 journalistic pieces which are available online. The final event concluded that partners and participants should continue raising awareness about the issues surrounding online hate speech against migrants and refugees in a more systematic way.
During the panel moderated by MDI's Dasha Ilic, one of the journalists involved in the project, Sotiris Sideris sharply pointed out the problem:
"Too often journalists talk about refugees, but they don't listen to them and don't give them a voice," he said. Sideris and his Greek colleague Aristea Protonotariou were both trained at the beginning of the project at the Media Camp in London, and went on to produce a series of podcasts titled, "A voice to the voiceless" focusing on stories that are unseen, underreported or undocumented by the mainstream media.
One of the panelists at the conference in Brussels was the Al Jazeera European correspondent, Laurence Lee, who emphasised journalists' responsibility when reporting politicians' discourses. He said that hate speech was used for profit-making like a viable business model.
"Editors consider the stories interesting only if there are some elements of threats and jeopardies in it," he said. However, Milan Zubíček from Google denied the fact that hate sells and can be used as a business model. Initiatives like Stop Funding Hate were showcased as successful practices encouraging advertisers to stop funding newspapers that produce hateful content targeting migrants and refugees.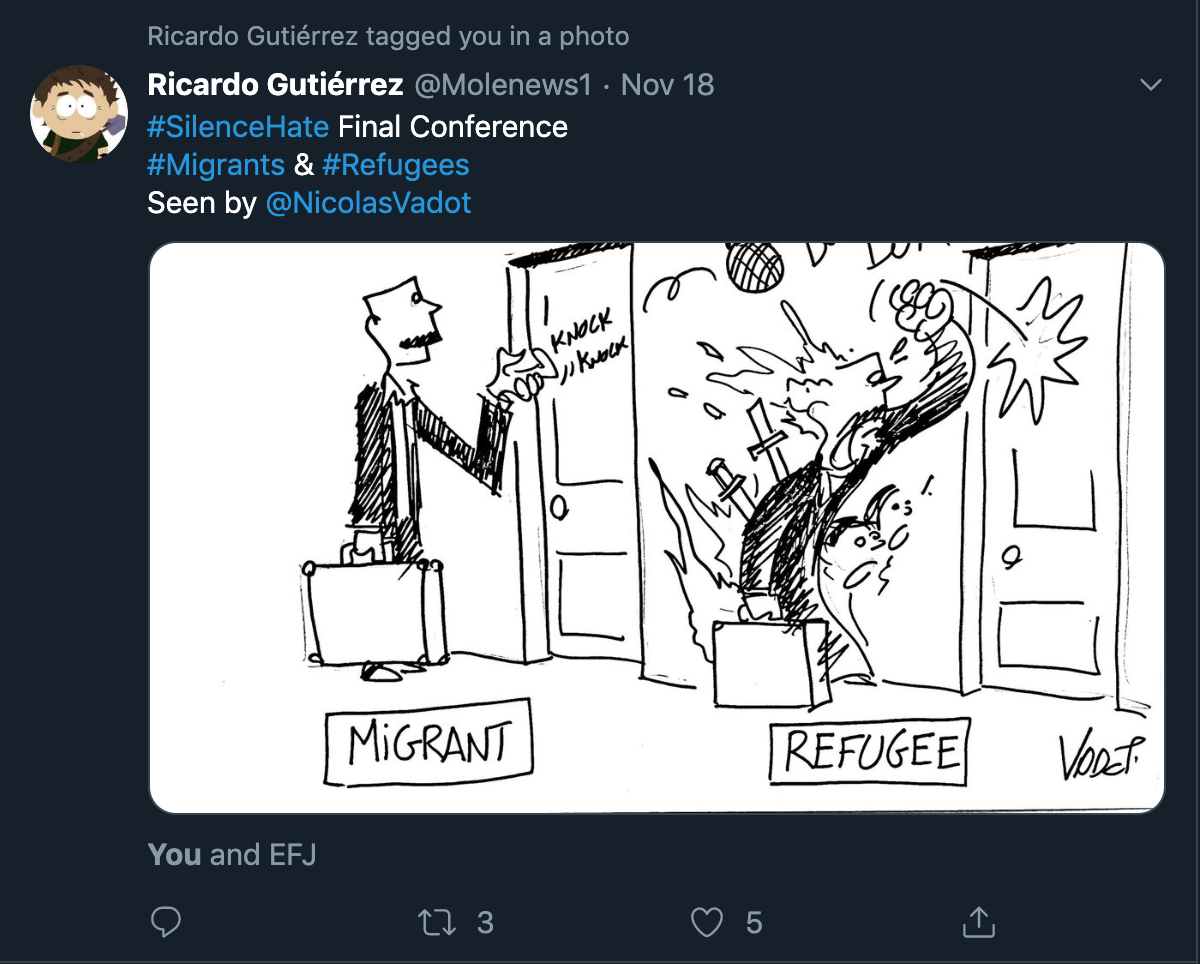 On the wider scale, MDI Executive Director Milica Pesic called for greater stakeholder involvement in fighting hate against refugees and migrants. Tommaso Chiamparino, the European Commission's coordinator on combating anti-Muslim hatred, confirmed the institution's commitment to fighting hate speech. Chiamparino made an open call for collaboration with journalists to continue raising awareness of the impact of hate speech on media freedom and communities.
At the final conference, and throughout the project, many shared good practices with how to deal with hate speech, particularly from an educational point of view. At one point, MDI organised two master-classes at City University in London for journalism students, as well as a panel featuring journalists and media experts. MDI has also produced a module for journalism students, civil society activists and those who want to combat hate speech against migrants and refugees.
The Silence Hate project was led by COSPE and alongside with MDI, other partners were Amnesty International Italy, Amnesty International Poland, KARPOS, Zaffiria, IKME. Check out the resources here.