10 January 2020
Country: Australia
by: Anna Lekas Miller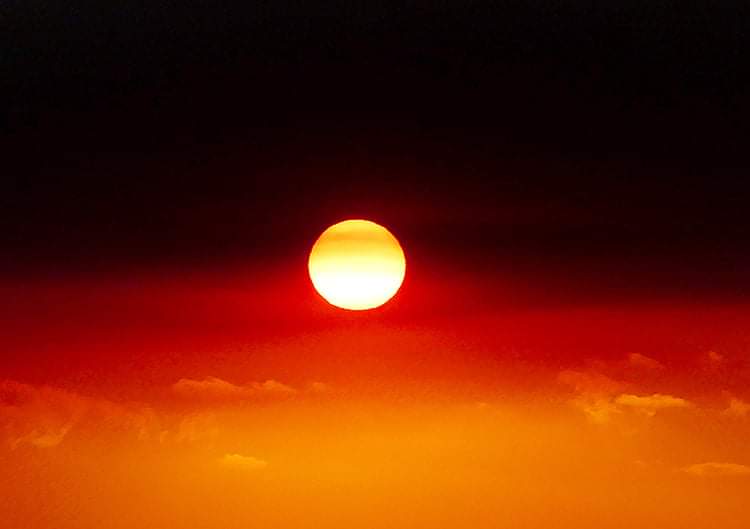 Over the past month, more than 150 wildfires have ripped through the continent of Australia, killing twenty-four people and displacing more than 2,000 in a catastrophic blaze that can be spotted from outer space.
Many local and international media outlets are on the ground covering evacuation efforts, framing the story as undeniable proof that the impact of climate change is not only happening, but happening now. If you search #AustraliaBushFires on social media, there are numerous articles on the one billion animals who have died in the fires, and repeated calls for support for the volunteer fire fighters who have flown out to Australia to help contain the fire. At the Golden Globes, actors made awards speeches that begged their fans to keep Australia in their hearts.
However, there is shockingly little mention of the Aboriginal communities who are not only indigenous to the burning land, but consider it their ancestral home.
"It is eerie how little the media has covered this," said Neil Morris, an Aboriginal musician living in Melbourne."I went looking for information on what is happening to our people, but there is almost nothing."
To fill the gap, Morris has been using his Instagram profile to raise awareness about the unique ways that first nations people are impacted by the fires—still, he is finding that he is one of the only sources of information.
"We are custodians of our land," he continued. "These fires have enormous cultural, spiritual and emotional ramifications for Indigenous communities."
While almost everyone in Australia has been impacted by the fires, it makes sense that the loss of flora and fauna and ongoing displacement is particularly traumatizing for indigenous communities. Many have tended the land for generations—even devising fire ecology techniques which use the dry climate as an opportunity to light controlled fires, which fertilize the local flora. Some of these fire practitioners have pointed out that amidst the rescue effort, these techniques which have proved effective for generations have been all but ignored.
Many other Aboriginal communities have been displaced, or are the descendants of first nations communities who were displaced by colonization. While the first Europeans came to Australia in the fifteenth century, colonization was a long and violent process that has had impacted generations of aboriginal people. It isn't only displacement from colonialism; it is also the exploitation of resources that indigenous communities have depended on for their livelihood that they can no longer rely on, forcing them to move to bigger towns and cities and leave their land.
"We have populations of people who have been affected by colonization and generational trauma," Morris continued, pointing out that numerous studies have found a direct correlation between aboriginal communities who have been displaced, and higher rates of unemployment, drug and alcohol addiction and suicide.
Now, the fires are hitting areas with large populations of Aboriginal people, who are already living in economically disadvantaged communities.
"You have a situation of refugees in their own country," Morris continued.
While international media has covered systematic racism against Aboriginal people in Australia, many corporate-owned Australian outlets are notorious for only covering first nations communities when it comes to crime—perpetuating stereotypes that aboriginal people are criminals and drunks. Many Aboriginal people have spoken out in international media outlets against these stereotypes, or even created media outlets solely around showcasing and highlighting indigenous stories.
However, in the case of the fires, there has been next to nothing—save for a few social media users musing on why there is a lack of coverage. It fits into a wider media trend, where climate change is framed as an issue of the future, all the while ignoring the indigenous communities that are disproportionately shouldering the impact now.
"We don't have enough impact in the mainstream media outlets in this country," Morris continued. "Journalism institutions lack the integrity to represent the population of this land, and paint a picture of what this place actually is."
If you want to read more about Indigenous communities in Australia, check out IndigenousX—an indigenous-lead media platform that explores stories of first nations peoples. To donate to Neil Morris's fundraiser supporting indigenous peoples who have been displaced, click here.