Date: 13-22 October 2009
Region/Country: Azerbaijan
Eight young Azeri journalists participated in a production orientated training event, organised by the Media Diversity Institute in Baku between October 13-22, 2009. With help from experienced UK and local tutors, they produced articles on diversity issues that were placed in leading Azeri newspapers in the form of a supplement.
The course is part of a 2-year project, jointly managed by Article 19 and MDI, designed to strengthen freedom of expression (FoE) in Azerbaijan through advocacy for legal reform, in particular abolition of criminal defamation, and capacity building of the media. The project is funded by the UK Foreign and Commonwealth Office. For more info contact This e-mail address is being protected from spambots. You need JavaScript enabled to view it
Date:  2009
Region/Country: Egypt
Three academics from Cairo University, and three from other Egyptian academic institutions developed Reporting Diversity courses, with the support of the Media Diversity Institute, which they now teach at their universities to journalism students. They were mentored in the development of the courses, by Naomi Sakr and Rasha Abdullah, two prominent academics from the UK and Egypt respectively, during 2009. The mentoring programme was organised by the Media Diversity Institute, with the support of the UK Embassy in Cairo. For more info contact: This e-mail address is being protected from spambots. You need JavaScript enabled to view it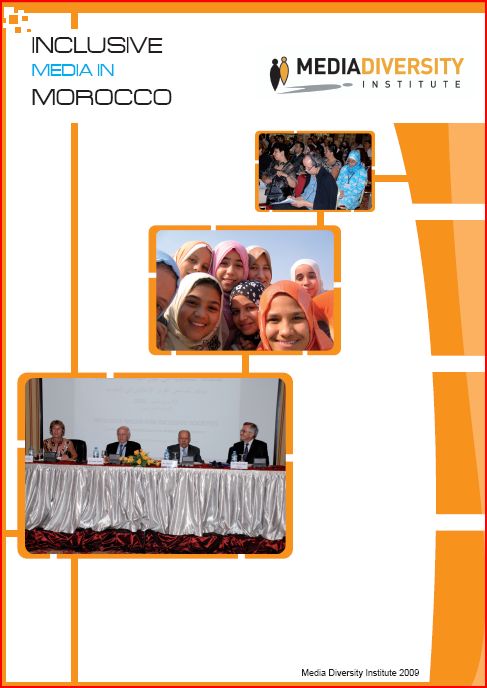 Date: July 2009
Country: Morocco
This booklet is a record of the speeches and debates from the 'Inclusive Media for Inclusive Societies' event, which took place in Rabat, Morocco, over two days in July 2009, when 150 media experts and civil society representatives from Morocco, North Africa & the Middle East and Europe shared their views on respon­sible journalism and the role of media as a forum for national dialogue in the North Afri­can context.
<< Start < Prev 81 82

83

Next

>

End

>>


Page 83 of 83