Date: 17 September 2018
Country: Macedonia, Skopje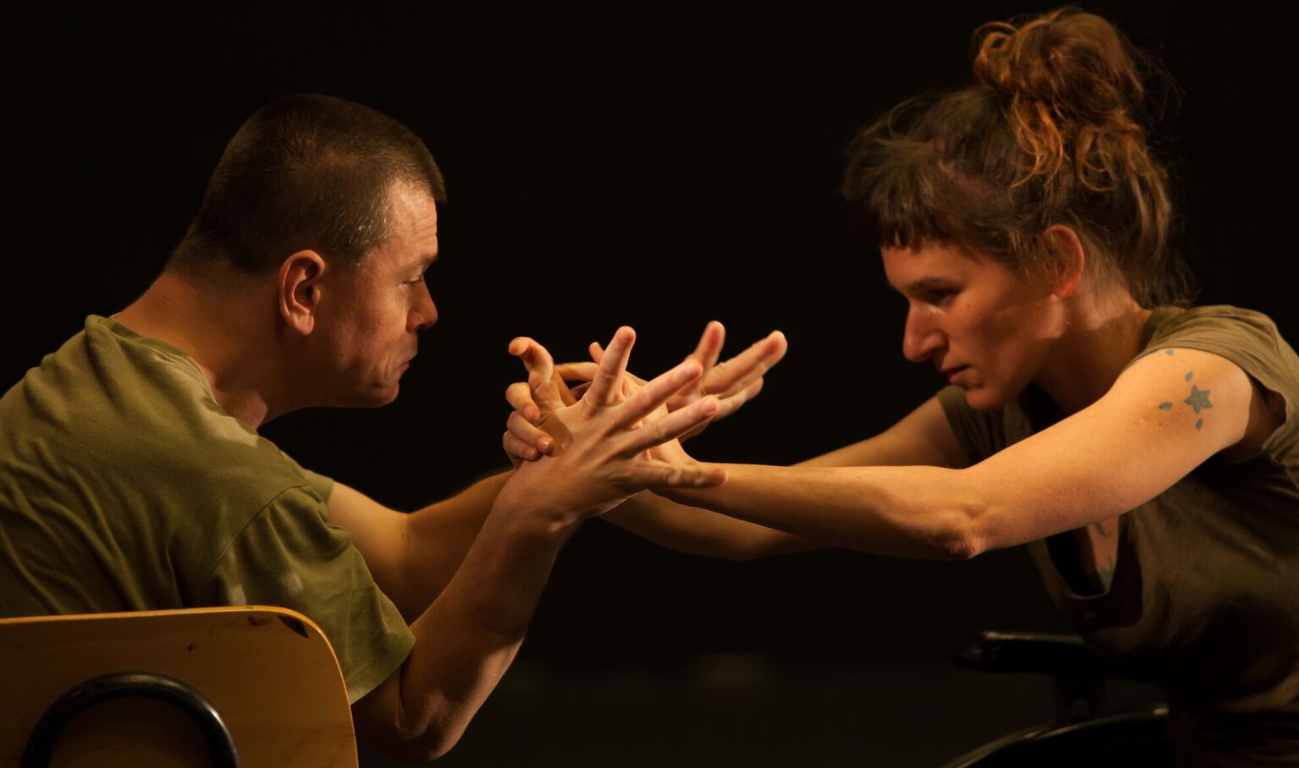 It was a powerful ending of the first day at the EU-Western Balkans Media Days event in Skopje. Two performers, Mia and Leon, danced in front of media professionals, experts and policymakers from the Western Balkans and the EU, helping the Media Diversity Institute (MDI) and its partners launch the project "Disability: Matter of Perception" and prove why we need better inclusion of people with disabilities.
"Through dance or through journalism, we can and we have to do something to include people with disabilities in the media. MDI together with our partners is working here in Macedonia on challenging perceptions, both our own and those of others," said MDI Executive Director Milica Pesic. MDI had a unique opportunity to launch its project at the EU-Western Balkans Media in Skopje by hosting a short dance work "LEMIA: Carousel of Perceptions" that is a part of the Performance Research Intesive programme of the Inclusive Movement Research Collective (IMRC).
Application Deadline: 31 October 2018

Location: Various

The Media Diversity Institute (MDI) is looking for experienced international development experts to join our team of consultants for the European Commission (EC) Framework Contracts projects. MDI is seeking experts for short-term assignments on various locations.

MDI is one of the selected providers for EC Framework Contracts in 2018-2022. We are seeking experts who can be mobilised at short notice to run individual assignments defined by specific contracts in countries where the Commission has external aid programmes. This work will include support and advice across the entire cycle of programme operations (from design to implementation and evaluation of EU interventions).

Dates: 24-26 July 2018

Country: USA, Washington DC

Welcoming more than 350 guests from 80 countries, the US State Department International Religious Freedom, Ambassador Sam Brownback, set the tone of the event: "Religious Freedom is your own right to believe in whatever you want to believe in or nothing at all. That's your own right and your Government should not interfere with it."

The 3-day event brought together government officials, religious leaders and organisations specialised in religious freedom issues or diversity in general "to discuss challenges, identify concrete ways to combat religious persecution and discrimination, and ensure greater respect for religious freedom for all." The Media Diversity Institute (MDI) Executive Director and a Trustee of MDI USA Milica Pesic was invited to participate as the representative of both organisations developing and implementing projects with the focus on religious intolerance in the media and in public sphere. Religiously diverse audience in Washington - Muslims, Jews, Christians, Buddhists, Hindus, Sikhs, Baha'is, Yazidis and others – was urged by Ambassador Brownback to go beyond mere tolerance of religious differences.

Published: 20 July 2018

Region: Europe

By Amna Nasir

"All Muslims may not be terrorists, but all terrorists are Muslims." How would you respond to this claim often seen on various social media platforms? Will you ignore it or will you try to respond? What if there is statistical data to consolidate the claim?

Get the Trolls Out (GTTO), a project by the Media Diversity institute (MDI), initiated a campaign called Game of Trolls. The campaign is a result of joint efforts made by GTTO and Facebook initiative "Create against Hate" gathering civil society activists and creative industry professionals to come up with innovative solutions to deal with online hate speech and extremism.

Published: 22 June 2018

Country: Hungary

By Eline Jeanne

One afternoon last May, Mamoudou Gassama scaled four floors up an apartment building in Paris to save a young boy dangling from a balcony. Captured on video, the incident quickly got international media attention and as a response to the heroic event, French president Emmanuel Macron granted Gassama, an undocumented migrant from Mali, offering a residency in France and internship with the Paris fire service.

International headlines applauded Gassama, who has been dubbed "Spiderman" because of his climbing manoeuvres. The Independent called him a "national hero", Sky News praised the "daring rescue", which the Huffington Post described as "heroic" and the Myanmar Times as an "extraordinary act of bravery". But there was a significant absence of praise for Gassama in Hungary. The Hungarian media largely ignored Gassama's migrant background, as it did not fit the usual media narrative about migrants. Moreover, there were several reports negatively describing the hero.
<< Start < Prev 1 2 3 4

5

6 7 8 9 10 Next > End >>


Page 5 of 84