Date: 28 April 2018
Country: London, UK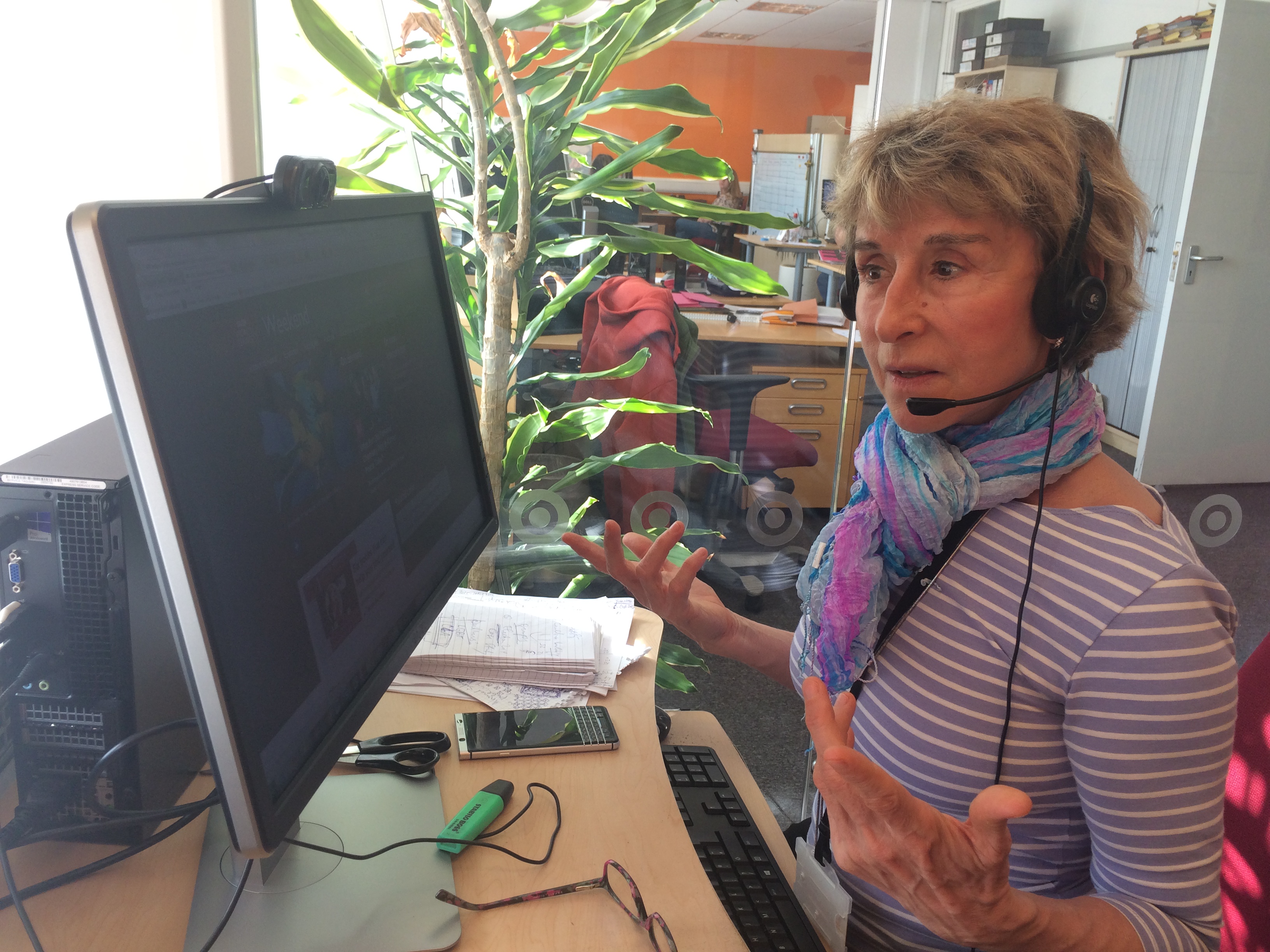 Milica Pesic, MDI's Executive Director, was a guest on BBC Weekend on 28 April. On the show a variety of topics were discussed, including recent developments in the Korean Peninsula, the current political situation in Armenia and the 'bromance' between Trump and Macron on his recent visit to the Unites States.
She was joined on the program by Giles Fraser, priest-in-charge at St Mary's Newington Church and former cannon chancellor at St Paul's Cathedral, who also writes a column for UnHerd.
Date: 13 April 2018

Country: Italy, Perugia

Panelists of the Media Diversity Institute (MDI) panel at the International Journalism Festival in Perugia agreed that journalism can answer to the challenge of far right and extremism.  Focusing on fascism and its rise in Europe and elsewhere, panelists explored if the media can counter it. British journalist Yasmin Alibhai-Brown, Austrian journalist Bettina Figl, Jean-Paul Marthoz of the Belgium Le Soir and Jovanka Matic of the Institute of Social Sciences Belgrade talked about the rise of fascism and whether journalism is part of that problem or it can be a solution. That was the main theme of the panel moderated by MDI Executive Director Milica Pesic at the International Festival in Perugia.*

Semantics was one of the topics discussed. Giving the Francophone perspective, Jean-Paul Marthoz explained how a legal battle took place in order for journalists to be allowed to use the term 'extreme right'. According to him though, journalists must focus on who these parties and their followers are, and what they do and not to get too caught up in semantics.

Published: 15 March 2018*

Country: Serbia

by Jovanka Matic, Research Associate at the Institute of Social Sciences, Belgrade

Freedom of the media has been a controversial issue in Serbia for several years. The public debate on the state of media freedoms and rights of journalists includes two highly divergent opinions. One claims that the media are completely free, that they are dominated by the critique of the government and that journalists make up attacks on them. The other holds that there were no less media freedoms in the last 25 years than today, that any criticism of the government is severely punished and that a growing number of journalists fear not only economic impoverishment but their life safety.

According to the online survey carried out by Slavko Ćuruvija Foundation in November 2017, only 3% of 177 surveyed journalists asses positively the situation regarding freedom of the media.

Dates: 23 – 27 April 2018

Country: UK, London

The Media Diversity Institute (MDI) is organising a media camp for 30 participants – journalists, audio visual professionals, and NGO and social activists who will exchange best practices and create innovative media products related to countering online hate speech towards migrants. The media camp will be held in London on 23-27 April as part of the project and campaign #SilenceHate.

The participants coming from all over Europe will work in teams and as individuals. They are expected to design at least 10 media products and/or campaigns about migration issues responding to the ethical challenges associated with reporting on migrants. The media camp will be followed by mentoring and sub-granting for content production.

Published: 8 March 2018

Countries: Belgium, Cyprus, Greece, Italy, Poland, United Kingdom

Many recent studies show that manifestations of hate speech against migrants and refugees are increasing in Europe. The Italian organisation COSPE gathered eight prominent European organisations under the project and campaign #SilenceHate. The Media Diversity Institute (MDI) together with COSPE, Amnesty Italy and Poland, European Federation of Journalists (EFJ), Karpos, Zaffiria and the Cyprus Community Media Centre will combat and prevent online hate speech against migrants and refugees by developing new and creative counter-narratives.

In April, MDI together with EFJ and COSPE will organise the media camp in London as a 5-day training for journalists, audio visual professionals, and social activists in order to build a counter-narrative on migration. According to the #SilenceHate project's narrative, the most effective way to tackle hatred is through education and debate.
<< Start < Prev 1 2 3 4 5

6

7 8 9 10 Next > End >>


Page 6 of 84