Published: 12 December 2017
Country: Italy
By Angelo Boccato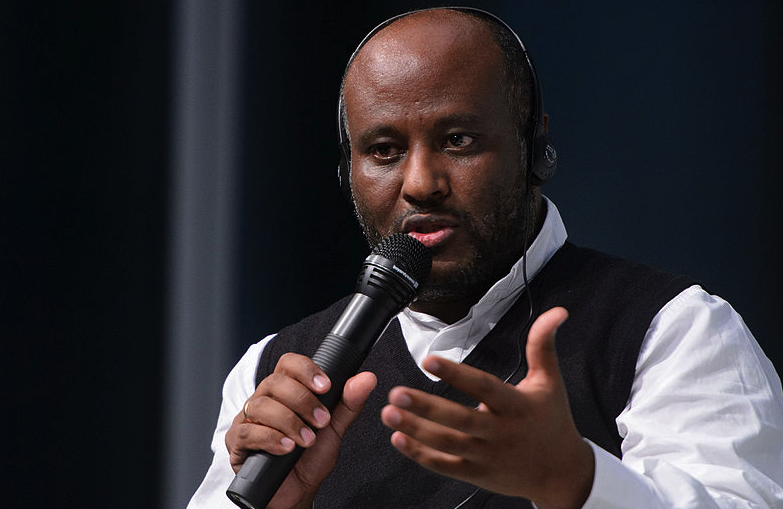 In the current human rights crisis, migrants and refugees are not only victims of wars, wrong policies, smugglers' greed, but often they are attacked, accused and discriminated by some media, mostly tabloids and right-wing publications.  On the occasion of the Human Rights Day, the Media Diversity Institute (MDI) has looked closely on the situation in Italy where, as Father Abba Mussie Zerai pointed out, it is possible to find different samples of the 'new normal' racist rhetoric.
Right-wing daily newspapers such as Il Giornale and Libero frequently publish inflammatory stories on migrants and refugees using expressions such as influx, invasion etc. Some of them label migrants as mad based on a research examining what kind of impact long journeys and violence can have on psyche and body of refugees and asylum seekers.
Published: 7 December 2017

Country: UK

"Retweets don't equal endorsements". Although used by many, this disclaimer does not take away the responsibility for what is said and done in the public sphere. The latter includes Twitter, Facebook and every other social media platform. But in case of Donald Trump who recently retweeted three anti-Muslim videos, the responsibility is not only on him. The responsibility for promoting or rather allowing hate speech, inflammatory content and messages that can spark violence and hatred, rest with Twitter too.

When the President of the United States promoted Britain First by retweeting its videos to 44 million followers, this far-right organisation was little known outside of the UK. After the President's online move, Britain First claimed that it received hundreds of new members. Apart from boosting the far-right organisation's membership and causing the online row with Theresa May who condemned this "hateful organisation", Trump's move has had, as the Guardian concluded, "the rare effect of uniting almost the entire British establishment in horror".

Published: 30 November

Country: Myanmar

When large crisis such as the one affecting Rohingya people in Myanmar occur, the role of both international and local media is essential. One of the factors to be taken into account is the lack of access to the people and areas affected. Also political pressures and state of freedom of expression in Myanmar play a big role when it comes to the reporting of local media.

In August Rohingya militant group ARSA attacked several police posts and ever since then, Myanmar's army has targeted the Rohingya community in Myanmar. According to Amnesty International, "more than 530,000 Rohingya men, women and children have fled northern Rakhine State in terror in a matter of weeks amid the Myanmar security forces' targeted campaign of widespread and systematic murder, rape and burning." Over 1000 people have been killed in the conflict thus far. The Rohingya Muslim community has endured hardship from the Myanmar government for years; the government has denied the ethnic group citizenship and they often face discrimination from the majority-Buddhist country. According to Amnesty International, they are "one of the most persecuted minorities in the world". What is happening now has been declared as ethnic cleansing by the United Nations.

Published: 23 November 2017

Region: Worldwide

"I've never interviewed ordinary people. We use them only in vox pops." This is what an experienced Moroccan radio journalist declared during a Media Diversity Institute training programme a few years ago. The statement which reflects the unfortunate tendency in many countries MDI have worked in -  journalists speaking mainly to government officials and report mostly official news - is a title of an article in the October issue of the Journal for Applied Journalism and Media Studies (AJMS), entirely devoted to the issue of inclusive journalism.

Published: 15 November 2017

Region Europe

At the end of November, the Media Diversity Institute and its partners will launch the continuation of the successful programme "Get the Trolls Out!" (GTTO). In the second phase of GTTO we are going to monitor the media and counter religious hate incidents against Muslims, Jewish and Christian communities in Europe through a campaign of myth debunking and solidarity videos and articles.

Led by MDI, the second phase in 2017-2019 will benefit from the partners' exceptional experience of using innovative media outputs to deliver a powerful counter-narrative, extending their scope to include diverse forms of hate speech, including antisemitism, Islamophobia, anti-Christian sentiments and attempts to turn public opinion against migrants and asylum-seekers. The project activities will be underpinned by dynamic social media engagement.
<< Start < Prev 1 2 3 4 5 6 7 8

9

10 Next > End >>


Page 9 of 84