Dates: 5 - 6 October 2017
Country: UK, London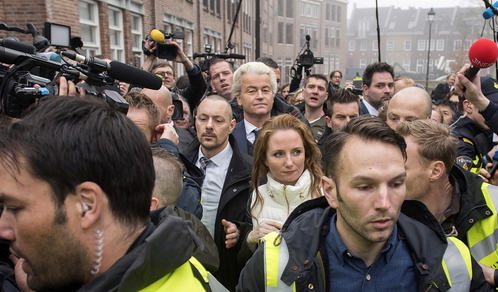 ARTICLE 19 is inviting applications from representatives of audio-visual media regulatory bodies and press councils from across the European Union to participate in a two-day workshop on 5 – 6 October in London on international legal standards on regulating hate speech in the media. The workshop will provide a space for sharing experience and best practices and will include a mixture of theoretical and practical sessions.
To apply, please send a CV and short letter of motivation, stating your expectations for the workshop and describing one good practice in the field of countering hate speech and/or promoting freedom of expression from your institution or your country to   This e-mail address is being protected from spambots. You need JavaScript enabled to view it by Monday 28 August. Please use the subject heading 'Hate Speech Seminar'. Successful applicants will be notified by 1 September. ARTICLE 19 will cover travel, accommodation and a modest per diem while in London.
Dates: 22 – 25 June 2017

Country: UK, London

According to UNHCR, globally there are now more than 65 million forcibly displaced persons, including 22 million refugees, who have left their homes as a result of conflict, persecution, famine, and environmental disasters. While many are tackling the topical challenges of migration and refugees, University of Westminster decided to address the issue of migration from a cultural narrative. Participants at the Rights and Might conference, organised by an interdisciplinary group of University of Westminster faculties, discussed the hidden opportunities and unspoken challenges faced by migrants and refugees and their vital contributions to reshaping cultural landscapes and artistic expression.

The conference was organised on 22 – 25 June in London to coincide with the Refugee Week 2017.

Dates: 8-9 June 2017

Country: Poland, Olsztyn

Applications for the second international Media Literacy workshop co-organised by CMFE Community Media Forum Europe and COMMIT Community Medien Institut within the Media against Hate Campaign are now open.

The workshop will be held in Olsztyn in Poland on 8-9 June. It will consist of training on freedom of expression and respect of human rights, and of a roundtable addressing the topic "Muslims in the Media." The roundtable discussion with local and international experts is organised in cooperation with OSCE Office for Democratic Institutions and Human Rights.

Date: 10 February 2016

Region: Europe

After the avalanche that hit a hotel in central Italy in mid-January, a plethora of stories on the endless and brave work of rescuers dominated the media. Italians held their breath during the rescue operation in a race with time. The names, the faces, and the stories of those trapped in the hotel were soon read and shared by the whole country. But it was not until four days later that it emerged that a black man who worked in the hotel as a cleaner was under the collapsed building. No one was looking for him.

It was Faye Dame, a 30-year old man from Senegal who had lived and worked in Italy on a refugee status for three years. Italian media did not overlook the story. Mainstream media had his photos on their front pages and talked profusely about the refugee "with no criminal records" who was trapped under the snow. No other victim of the avalanche was given the same description. Why would they, after all?

Deadline: 30 January 2017

Region: Europe

Within #MediaAgainstHate campaign, professional journalists, community media practitioners and media students in Europe are invited to document how their daily work helps fight against discrimination and counter hate. They are invited to register for the #MediaAgainstHate video contest.

Deadline for registering and joining the contest is 30 January 2017. Videos submitted should be minimum one minute and maximum 2 minutes long and they should illustrate how media and journalists can play a role in countering hate speech and negative stereotypes.
<< Start < Prev 1 2 3 4 5 6 7

8

9 10 Next > End >>


Page 8 of 31