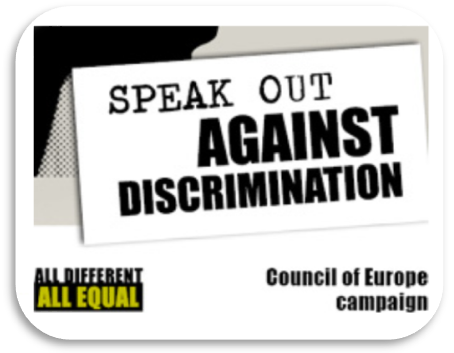 Published: 22 December 2011
Region: EU & Worldwide
The Council of Europe produced several online resources for media professionals as part of their "Speak out against discrimination" campaign. The resources cover the issues of promoting minority access to the media, discrimination in sport, young journalists and media discrimination, as well as providing general practical exercises from different journalism training institutions which are easily adaptable and transferable in terms of context and duration.
Published: 2 February 2011

Region: Africa, Caribbean & rest of the world

Reporters who cover HIV/AIDS issues can utilize an online resource

The training manual published by Inter Press Service is made of up of three parts and designed to be used as part of a week-long training session on gender and HIV. It argues the importance of gender training for the media, as research shows that news is told largely through the eyes, voices and perspectives of men.

Posted: 17 November, 2010

Region: Middle East and Worldwide

UNESCO and the UNESCO Centre of Catalonia (UNESCOCAT) launched Arab New Media for Peace and Dialogue, a best practice guide and pedagogical toolkit, which has been produced as an outcome of the Arab New Media Summit for Peace and Dialogue.

Posted: 5 October 2010

Location: USA, Worldwide

"For example, the word "jihad" is commonly mistranslated as "holy war" and believed to be something that is inherently wrong, dangerous, sinister, etc. While some militant groups use the term in that way, the concept has a...different meaning  for mainstream Muslims" – excerpts from the "Best Practices for Reporting on Islam"

The online guide aimed at Western journalist reporting on Islam has been released by Michigan State University School of Journalism and is titled "Best Practices for Reporting on Islam".

Posted: May 18, 2010

Region: Worldwide

Naif Al-Mutawa, creator of a highly successful comic series that is published in eight different languages and will soon appear on television screens all over the United States, has been ranked one of the 500 Most Influential Muslims by the Royal Islamic Strategic Studies Center in Jordan. He has won numerous prestigious awards, including the World Economic Forum's Social Entrepreneurs Award and The United Nations Alliance of Civilizations Marketplace of Ideas Award, and has been praised by US President Barack Obama at a recent two-day workshop for entrepreneurs in the Muslim world.
<< Start < Prev 1

2

3 Next > End >>


Page 2 of 3