Published: 30 November 2010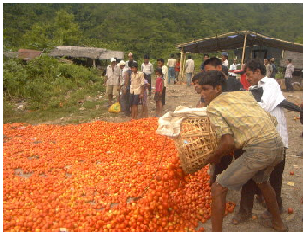 Region: Worldwide
The Global Forum for Media Development launched a new publication "Media Matters – GFMD 2009-2011" setting out its arguments for making media a central part of development policy and highlighting how the GFMD has created real co-operation within the media development sector.
Posted: 4 October 2010

Location: Worldwide

The view of the world presented by the news media in 2010 is largely a male one according to an international research report.

The research conducted in 108 countries, shows that 76% of the voices heard or read are those of men, and women remain significantly under represented.

Posted: 30 September 2010

Region: Mediterranean

A new survey on intercultural trends published in the Anna Lindh Report 2010 indicates that despite increased interaction and identifiable shared values, Euro-Mediterranean societies are still facing a clash of ignorance when it comes to perceptions of each other.

The Report, based on the very first Gallup Opinion Poll on intercultural values and trends of 13.000 people between Europe and the southern and eastern Mediterranean countries, is the result of two years of work with the involvement of experts and networks from over 20 countries.  

Posted: June 22, 2010

Country: Australia

This book is written about the Australian community broadcasting sector and presents evidence of global trends in the media industry. It is a global study to chart the rise of the new relationship between the audience and the producer, whose boundary, according to the authors, has collapsed in indigenous and ethnic community broadcasting.

Posted: June 9, 2010

Region: Worldwide

The forthcoming Anna Lindh Report on Intercultural Trends' is hailed by international leaders and experts have a Pioneering Model for Providing a Voice to People and Communities in building regional cooperation.
<< Start < Prev 1 2 3 4 5 6 7 8

9

10 Next > End >>


Page 9 of 12