Published: 27 February 2018
Region: Europe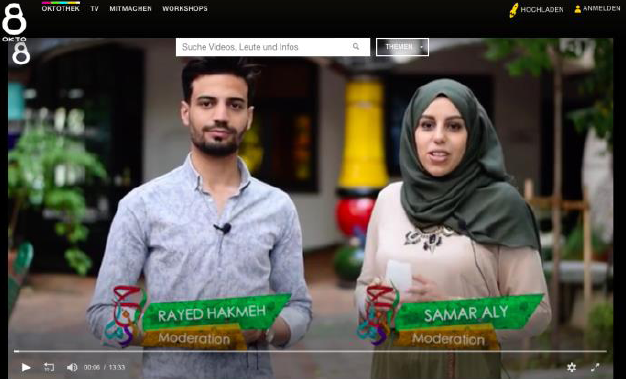 The Council of Europe (CoE) published a study on the role of community media for refugees and migrants - "The Spaces of Inclusion".  The study was produced by the Community Media Institute (COMMIT) based in Austria and several authors - Salvatore Scifo (Bournemouth University), Jonas Hassemer (University of Vienna), Brigitta Busch (University of Vienna), journalist Nadia Bellardi and Helmut Peissl (COMMIT).
"Whereas the media coverage of the 'refugee crisis' and the ways in which refugees are portrayed have been in the focus of a range of academic studies and public debates," the authors of the study emphasise, "media practices, communication needs and possibilities of participation and self-representation of recently arrived migrants and refugees have been rather neglected.
Published: 7 December 2017

Region: Worldwide

Freedom House in its report Freedom on the Net 2017 concludes that online manipulation and disinformation tactics played an important role in elections in at least 18 countries over the past year, including the United States. Disinformation tactics contributed to a seventh consecutive year of overall decline in internet freedom, as did a rise in disruption and restriction to mobile internet service. Freedom House also concludes that China, for the third consecutive year was the world's worst abuser of internet freedom, followed by Syria and Ethiopia.

"A record number of governments have restricted mobile internet service for political or security reasons, often in areas populated by ethnic or religious minorities", says one of the key Freedom House's report findings. Most of them are those who dispute the authority or fight for greater right, such as the Tibetan and Uighur communities in China, and also the Oromo and Amhara populations in Ethiopia. For instance, last year a Tibetan monk was sentenced to 13 years in prison for creating a WeChat group with intention of "offering prayers for Dalai Lama's 80th birthday".

Published: 17 November 2017

Countries: Lebanon, Syria, Iraq

The Samir Kassir-Center SKeyes Foundation, the French media cooperation agency CFI and Adyan Foundation recently published results of their project and a research on diversity in the media in Lebanon, Syria and Iraq. At the closing conference held in Beirut on 18-19 October, the Media Diversity Institute (MDI) representative contributed to a debate on post-conflict reporting.

One of the questions discussed at the conference in Beirut was whether the role of the media is limited to reporting the facts or journalists should actively contribute to a certain vision of society.

Published: 13 July 2017

Country: Bosnia and Herzegovina

"He has grown a beard, he has trimmed his trousers. He must be a sleeper terrorist just waiting to take action." This inaccurate, malicious and stereotypical image about members of the Salafi movement has been widespread in the media in Bosnia and Herzegovina. That is a conclusion of Dr Srdjan Puhalo, a social psychologist who, unlike many reporters and journalists writing about Salafis, spent some time with the members of Salafi movement in order to get his facts straight.

After spending two months with members of the Salafi movement in Bosnia, Dr Puhalo published a detailed study "Salafis in Bosnia and Hercegovina" dedicating one part to the media portrayal of Salafis in Bosnia. "They are not terrorists. They are not strange or deviant. They have a specific way of living and they have their own understanding of Islam. Also, they are not a homogenous group as many Bosnian media portray them," said Dr Puhalo in an interview with the Media Diversity Institute (MDI).

Published: 7 July 2017

Region: Euro-Mediterranean

Media in many countries on both sides of the Mediterranean are under-resourced and unable to provide the time, money and appropriate level of expertise needed to tell the migration story in context. This is the main finding of the study "How does the media on both sides of the Mediterranean report on migration?" conducted by the Ethical Journalism Network on request of EUROMED Migration IV, a programme financed by the European Union and implemented by the International Centre for Migration Policy Development (ICMPD).

In this study journalists from 17 countries have examined the quality of migration media coverage in 2015/16 from a national perspective.
<< Start < Prev 1

2

3 4 5 6 7 8 9 10 Next > End >>


Page 2 of 12