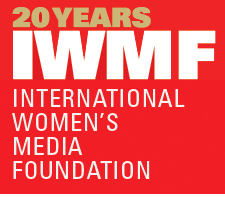 Deadline: 27 May 2011
Region: Worldwide
The International Women's Media Foundation is now accepting applications for the 2011-12 Elizabeth Neuffer Fellowship, named for the 1998 IWMF Courage in Journalism Award winner and The Boston Globe correspondent who was killed in Iraq in May 2003. The fellowship will run from September 2011 to March 2012.  The application deadline is May 27, 2011.
Deadline: 31 April 2011

Country: USA

U.S.A. journalists of Black & minority ethnic origin who produce arts and features content for news organizations or those interested in pursuing careers in arts and features can apply for a fellowship. 

Deadline: 30 April 2011

Location: Brussels, Belgium

Iraqi journalists between the ages of 20 and 35 can apply for a sponsored fellowship in Brussels. The Kamel Shiaa prize, sponsored by the European Journalism Centre, offers a young Iraqi journalist a three-month fellowship in Brussels, and it aims to promote values of freedom of the press, tolerance, civil society and gender equality.

Deadline: 11 March 2011

Location : Worldwide

Journalists who work in the arts or media convergence can apply for a fellowship

 Journalists that work in themes related to the arts, cultural industry or convergence of the media can apply to one of the fellowships of the Clore Leadership Programme that aims to form future leaders.

Deadline: 1 March 2011

Region : Balkans

Journalists from the Balkans can apply for a reporting fellowship on justice

The Balkan Fellowship for Journalistic Excellence program gives 10 journalists from Albania, Bosnia-Herzegovina, Bulgaria, Croatia, Kosovo, Macedonia, Montenegro, Romania and Serbia the opportunity to investigate stories at home or abroad with funded research, travel expenses and career development seminars in Berlin and Vienna.
<< Start < Prev 1 2 3 4 5

6

7 8 9 10 Next > End >>


Page 6 of 10