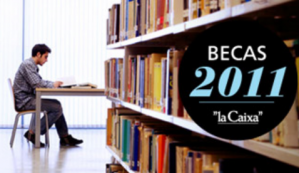 Deadline : 1 September 2011
Region : Spain & Worldwide
Students in the last year of their studies in journalism can apply for 15 postgraduate scholarships to study in Spain, Europe, the U.S., Canada and Asia.
Deadline: 30 November 2010

Location: Asia Pacific

 

The aim of the United Nations Development Programme (UNDP) Human Development Fellowships for Asia Pacific (Media) is to encourage dissemination and advocacy on issues of concern to countries of the Asia Pacific region from a human development perspective.

Deadline: 31 December 2010

Location: Armenia, Azerbaijan, Georgia, Kyrgyzstan, Moldova, Russia, Ukraine

The John Smith Memorial Trust is seeking applications from potential candidates for its 2011 Fellowship Programme, to take place over four weeks in June and July next year.

 The aim of the Fellowship is to enable exceptional individuals to visit and learn about political, judicial, constitutional and other institutions and procedures in the United Kingdom, as well as sharing experiences of their own institutions with each other and with British hosts and experts.

Deadline: September 30, 2010

Location: Geneva, Switzerland

Journalists from Honduras, Panama, Liberia and Lebanon are invited to apply for a journalism fellowship on Human Rights that will be held in Geneva, Switzerland from November 1 to 10. The deadline to apply is September 30. 

Deadline: November 1, 2010

Region: Worldwide

Journalists from around the world are invited to apply for the chance to spend five months in Washington, D.C., to undertake independent research on democracy in a country or region.

Reagan-Fascell Democracy Fellows will deepen their understanding of democracy and enhance their ability to promote democratic change.

 
<< Start < Prev 1 2 3 4 5 6

7

8 9 10 Next > End >>


Page 7 of 10