Deadline: 9 May 2014
Country: UK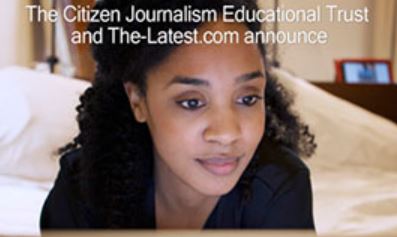 The competition for the Young Black Minority Ethnic Columnist of the Year has just been launched. It is open to young people between 18 and 24 who are members of Black Ethnic Minority and live in the UK. No previous journalistic experience or qualification is needed. The subject to be tackled by competition entrants is an issue that is important in your locality or a topic about which you feel strongly.
The opinion or editorial piece should be between 450 and 500 words in length, supported by at least two sources and can be illustrated with photographs or a short video clip. A cash prize of £250 will be awarded to the winner who will also get a final interview with The Guardian.
Published: 2 April 2014

Region: Euro-Mediterranean

Deadline: 31 May 2014

The Anna Lindh Foundation launches the 8th edition of the Mediterranean Journalist Award, calling on journalists of Written Press, Television, Radio and New Media, who are citizens of the 42 countries of the Union for the Mediterranean, in addition to Syria and Libya, to submit their works.

The Award aims at rewarding exceptional journalistic productions, contributing to a better understanding of the diversity of cultures in the Euro-Mediterranean region as well as promoting the positive role played by journalists in providing balanced and informing coverage on cultural issues in the region.

Published: 26 February 2014

Region: Worldwide

Deadline: 27 June 2014

The United Nations Alliance of Civilizations (UNAOC) and the International Organization for Migration (IOM) invite the world's youth to submit original and creative videos focusing on PLURAL+ themes : migration, diversity and social inclusion.

Young people up to 26 years old from all over the world are invited to share their creative vision submitting videos of 5 minutes maximum of running time. Plural+ jury will award three videos, with the prize of 1,000 USD and an invitation to attend the PLURAL+ Awards Ceremony in New York City in December 2014.

Deadline: 25 November 2013

Region: Asia

The Asia Indigenous Peoples Pact, with funding support from the SIDA, Swedish International Development Cooperation Agency, is organizing the Indigenous Voices in Asia Awards. The awards acknowledge journalists and documentary filmmakers based in Asia who cover issues regarding indigenous people.

The categories include print, TV, radio, online and documentary.

Date: 30 October 2013

Region: EU


The European Network Against Racism (ENAR) Foundation awards projects and actions that contribute to the achievement of a racism-free Europe. The prizes go to an Individual, NGO, Public authority, Businesses, Researcher and Public figure that are committed to a diverse Europe.

The second ENAR Foundation Awards wants to draw attention to the work done on the ground to create a racism-free Europe and to build a society of equality and solidarity for all. For example, they seek projects that aim to encourage mutual understanding and raise awareness about the dangers of racism, companies that implement inclusion plans with their workforce and public authorities that support marginalised communities.
<< Start < Prev 1 2

3

4 5 6 7 8 9 10 Next > End >>


Page 3 of 19