Deadline: 30 June 2013
Region: Worldwide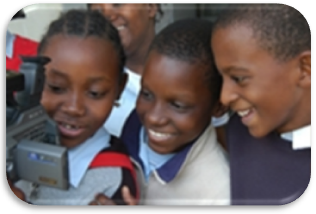 The United Nations Alliance of Civilizations ( UNAOC) and the International Organization for Migration ( IOM) invite the world's youth to submit original and creative videos focusing on PLURAL+ themes: migration, diversity and social inclusion.
Young people up to 25 years old are invited to submit short videos of 5 minutes maximum in length. Deadline for video submission is 30th of June, 2013.
Recognizing youth as powerful agents of social change in a world often characterized by intolerance, and cultural and religious divisions, PLURAL+ invites youth to address key challenges related to migrant integration, inclusiveness, identity, diversity, human rights and social cohesiveness, both at local and global levels.
Further information, including guidelines, regulations, awards, and the entry form can be found at the PLURAL+ website www.unaoc.org/pluralplus
You can watch PLURAL+ 2012 winners here
Deadline: 15 April 2013

Region: Europe

Evens Foundation has announced the call for the 3rd Evens Prize for Media Education. The prize will be awarded in 2013 and the deadline for submitting the applications is 15th of April 2013.

Encouraging media literacy training for young children, Evens Foundation will award their 3rd Prize to an ongoing European project that focuses on the enhancement of visual literacy of children between four and eight years old, directly or through their parents.

Evens Foundation wishes to highlight the importance of Media Education and to support sustainable projects in this field in Europe.

If you would like to apply, please read the "Call for Submissions" first and then fill in the "Application Form", both can be found on Evans Foundation's website.

Deadline: 20 January 2013

Region: European Union and Switzerland

Europe's Media Prize for Integration and Cultural Diversity (CIVIS) will recognize programme contributions on the radio, television and the Internet, which are particularly suitable for the promotion of peaceful coexistence of people of different national, ethnic, religious and cultural background.

The closing date for entries is January 20, 2013.

With the Young CIVIS Media Prize there will also be a European sponsorship prize for young journalists as well as students at film and media schools and colleges.

The CIVIS Online Prize in 2013 will recognize journalistically-designed websites on the theme of integration and cultural diversity.

Date: 6 December 2012

Country: US, New York

The winners of PLURAL+ 2012 competition will be publicly announced at the Awards Ceremony on December 6 at the Paley Center for Media in New York. PLURAL + is a youth-produced video festival which encourages young people to explore migration, diversity and social inclusion, and to share their creative vision with the world.

With over 150 videos from 54 countries from around the world, youth filmmakers from Australia, Cameroon, France, Italy, Malaysia, Mexico, Russia, Canada and other countries will be honored at this year's PLURAL+ awards ceremony.

Jiani Tang, an entrant in this year's festival said: "I feel so grateful (that PLURAL+) provided me with a platform to express myself through video and has given me this opportunity to challenge myself to do a thing that I had never tried before".

Deadline: 15 January 2013

Region: Worldwide

Social Impact Media Awards (SIMA) competition will be open for new submission in December 2012. SIMA is inviting all filmmakers, journalists, TV producers, activists and non-profit organizations to take a part and to entry the competition for Social Impact Media Awards 2013. The regular deadline for submitting the videos is 15th of January 2013 while the late deadline is 15th of February 2013.

SIMA is looking for original, wise, brave and creative productions that will increase the awareness of viewers to global injustices, to the resilience of humans facing depravation, to the politics of international aid, and to efforts and agents of change in developing nations.

NGOs, foundations, local grassroots organizations, and community activists from all over the world are invited to submit their videos and compete for recognition of the process behind their development work. Videos capturing effective development approaches and how-to stories can be between 3 – 15 min long.

To submit the video, please click here.
<< Start < Prev 1 2 3 4 5 6

7

8 9 10 Next > End >>


Page 7 of 20