Nomination deadline: August 25 2012
Region: Japan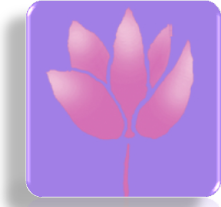 The Yayori Journalist Award focuses on women journalists and artists (individuals or groups) who vividly describe and transmit the situation of women in the world with a gender perspective. Any genres of expression such as films, writings or printed material will be considered, but nominees must submit the works that show their achievement.
Deadline: 30 July 2012

Countries: Bolivia, Colombia, Ecuador, Peru & Venezuela

Journalists whose work addresses poverty, exclusion and inequality are eligible for this award. The Inter-American Institute of Human Rights is accepting submissions for its III Regional Award for Journalism, Poverty and Human Rights in the Andean Region (Bolivia, Colombia, Ecuador, Peru and Venezuela). 

Published: 13 June 2012

Region: Worldwide

Journalists who have worked on projects promoting intercultural dialogue and understanding can apply for this award. Submissions may include journalistic efforts to increase safety and peace among societies around the world.

Published: 13 June 2012

Region: Mediterranean

The Anna Lindh Foundation has launched the 2012 edition of its Mediterranean Journalist Award. Submitted works should tackle intercultural issues between and within Euro-Mediterranean societies. In addition a special award will be dedicated this year to the theme 'Reporting on civil society and democracy-building'. 

Deadline: 31 August 2012

Region: USA

Journalists who cover multicultural and Latino issues for U.S. print newspapers or digital media can apply for an award. The Felix Varela Award for Excellence in American Journalism honors the best Spanish or English-language articles published in U.S. media in 2011 and 2012.
<< Start < Prev 1 2 3 4 5 6 7 8

9

10 Next > End >>


Page 9 of 20