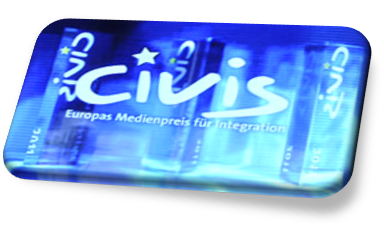 Published: 6 December 2011
Region: EU
The CIVIS (Media Foundation for integration and cultural diversity in Europe) Media Prize honours the best programmes on the theme of integration and cultural diversity in Europe. The programmes on radio and television which promote the peaceful coexistence of people with the most varied national, ethnic, religious or cultural origins will be awarded.
Deadline: 20 November 2011

Region: Central and South East Europe

Photographers can submit their images to a contest promoting Roma inclusion to society.

The Open Society Foundations presents the Chachipe Map photography contest, an opportunity for amateur and professional photographers to depict how Roma live in their community.

Deadline: 16 October 2011

Region: Worldwide

The UN Alliance of Civilizations and the BMW Group have launched The Intercultural Innovation Award in order to select and support the most innovative grassroots projects around the world that are advancing cross-cultural understanding and cooperation.

Deadline: 1 January 2012

Region: Worldwide

The fifth edition of One World Romania Documentary Film Festival on Human Rights will take place in Bucharest from March 14th to March 19th, 2012.

The deadline for sending your submission to the One World Romania 2012 is 1 January 2012.

Deadline: 15 October 2011

Region: Arab League member state, Iran, Afghanistan, Pakistan

The 2011 Eye to Heart competition calls young filmmakers and screenwriters to submit short films and screenplays in Arabic, English, French, Farsi or Urdu. Entrants must be residents or citizens of an Arab League member state, Iran, Afghanistan or Pakistan.

Entries are accepted in five categories - defining moment, entrepreneurship, a view from the future, transformation and repression.
<< Start < Prev 1 2 3 4 5 6 7 8 9

10

Next > End >>


Page 10 of 20