Deadline: 15 June 2015
Region: Worldwide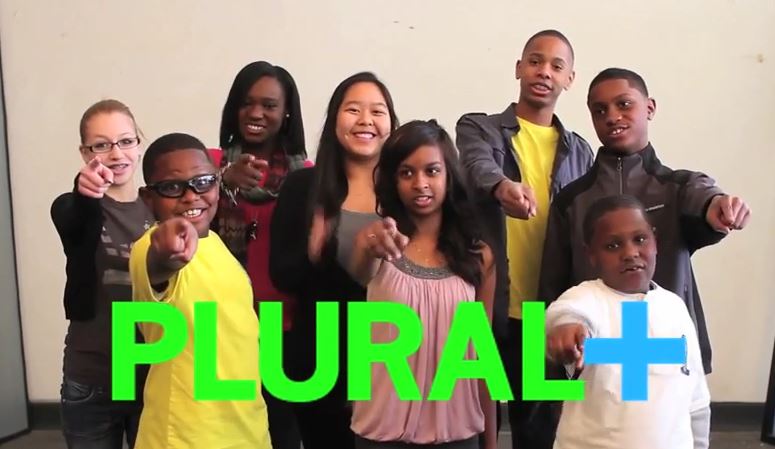 Young people up to 25 years old are invited to submit short videos of five minutes maximum in length addressing migration, diversity and social inclusion. Videos for the Plural+ completion organised by the United Nations Alliance of Civilizations (UNAOC) and the International Organization for Migration (IOM), should be submitted by 15 June 2015.
Recognizing youth as powerful agents of social change in a world often characterized by intolerance, and cultural and religious divisions, PLURAL+ invites youth to address key challenges related to migrant integration, inclusiveness, identity, diversity, human rights and social cohesiveness, both at local and global levels. Please read PLURAL+ 2015 Rules and Regulations before submitting your video HERE.
Deadline: 13 February 2015

Country: UK

The Sandford St Martin Awards is now calling for entries to the UK's most prestigious broadcast awards for radio, TV and online content exploring religious, spiritual or ethical themes. Entries are welcome from people working across the broadcast media – producers, broadcasters, online content creators and publishers. The deadline for entries is 13 February 2015.

The 2015 Awards, worth around £10,000, will be presented in May 2015. Previous winners have included Professor Simon Schama, Danny Boyle, Ian Hislop, Howard Jacobson, David Suchet, Rageh Omaar, Olivia Colman, Tom Hollander, Sally Magnusson, Tony Robinson and Rabbi Lord Jonathan Sacks.

Deadline: 20 November 2015

Region: Worldwide

Nominations for the annual Index on Censorship Freedom of Expression Awards 2015 are now open. These prizes honour the most remarkable free expression leading figures, recognising their fight to speak out in the most difficult conditions. Previous award winners include Anna Politkovkaya, Wikileaks, Nawaat, Malala Yousafzai and Ali Farzat, among others.

Index invites the public, NGOs and media organisations to nominate anyone they believe deserves to be awarded in one of the four categories: Campaigner, Digital Activism, Journalism and the Arts. Winners will be flown to London for the ceremony, which takes place at The Barbican on March 18 2015. In addition, Freedom of Expression awards celebrate its 15th anniversary of the Freedom of Expression prizes inaugurating an Awards Fellowship open to all winners. This programme will provide training and support to amplify the work of the awarded.

Deadline: 29 August 2014

Region: Worldwide

The Thomas Foundation is funding a prize which recognises young journalists, who work in the developing world, for the 2014 UK Foreign Press Association Awards. Applicants must be aged 30 and under, from a developing country.

They must submit a portfolio of three pieces of work, which must have been published or broadcast on or after 29 August 2013. The work can be in any format – print, audio, video, multimedia or a combination of all four.

Region: MENA & Europe

Published: 13 June 2014

Prix Italia, one of the most prestigious and oldest international competitions for Radio, TV and Web programmes in cooperation with COPEAM launches a film contest regarding the phenomenon of immigration from MENA Region.

In the occasion of its 66th edition, Prix Italia organises the event "Refugees Stories: Glances from the South" and opens its doors to all the audiovisual operators coming from the Southern countries (Maghreb, Sub-Saharan Africa, Middle East etc.), in order to collect short films or clips of documentaries/reportages on this delicate topic. The aim is to go beyond the usual information provided by the media, offering a more human perspective of the phenomenon of the refugees.
<< Start < Prev 1

2

3 4 5 6 7 8 9 10 Next > End >>


Page 2 of 20