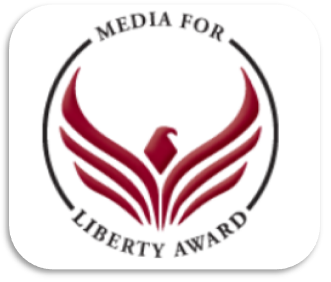 Deadline: 9 January 2012
Region: Worldwide
The Media for Liberty Award is open to journalists who work on societal issues, economies, political structures and cultures that illustrate their pursuit of a free market environment and civil liberties uninfluenced by government agenda. The most outstanding entry receives a US$50,000 prize.
Published: 10 June 2011

Region: Worldwide

Photojournalists are invited to participate in an online exhibit on religious and cultural diversity.  Silent Heroes, Invisible Bridges will be displaying an online exhibit of international photojournalists on its multilingual portal.

The Istanbul-based non-profit wants to promote peaceful co-existence among nations, cultures and religions of the world.

Event date: 30 November 2011

Region: Wordwide

Journalists who have reported on epilepsy can enter a competition. The 2011 Excellence in Epilepsy Journalism Awards, sponsored by the International Bureau for Epilepsy, recognize outstanding reporting on this issue. Stories should help increase the awareness and understanding of epilepsy and give a voice to people living with epilepsy.

Deadline: 15 July 2011

Region: Mediterranean

From today and until the 15th of July 2011, journalists who are nationals of one of the 43 countries of the Union for the Mediterranean have the opportunity to participate in the Fifth edition of the Anna Lindh Mediterranean Journalist Award.

Deadline: 1 June 2011

Region: USA & Worldwide

Submissions for PLURAL + 2011 are now being accepted. Keep in mind that the deadline is 1 July, 2011. Early submissions are encouraged. Building on the successes of the first two years, PLURAL+ again invites the world's youth to submit dynamic and forward-thinking videos focusing on the issues of migration, diversity and social inclusion.
<< Start < Prev 11

12

13 14 15 16 17 18 19 20 Next > End >>


Page 12 of 20