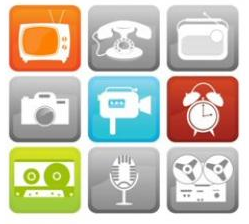 Deadline: Deadline is 15th April 2011.
Region: EU
The aim of this prize is to stimulate efforts to increase media literacy by raising critical awareness
With the second Evens Prize for Media Education, to be awarded in 2011, the Evens Foundation continues to highlight the importance of Media Education and to support sustainable projects in this field in Europe.
Published: 2 February 2011

Country: Brasil

Journalists in the state of Rio Grande do Sul, Brazil, can submit their best work about health for a new journalism prize. The goal of the competition is to promote the coverage of health professionals, scientific advances and good health habits that may contribute to a better quality of life in the region.

Deadline: 10 February 2011.

Country: Kyrgyzstan

Reporters from Kyrgyzstan are invited to submit work on social issues and social workers to a competition. The competition aims to spotlight stories that raise awareness about transparency, social problems and democracy in action in the Kyrgyz Republic.

Published: 31 January 2011

Region: European Union & Switzerland

CIVIS - Europe's Media Prize for Integration and Cultural Diversity reports a new record participation this year with 690 entries. Once again, programmes from 22 countries in the EU and Switzerland will take part in the European CIVIS competition in 2011. Programme makers and broadcasting corporations from all over Europe are competing for Europe's most important media prize for integration and cultural diversity.

Deadline: 7 February 2011

Region: UK & Developing world

This year's One World Media Awards will for the first time include Student Awards which will recognise the outstanding contributions made by the future generation of media professionals in the UK. The deadline for entries in all 13 categories is 7 February 2011.
<< Start < Prev 11 12

13

14 15 16 17 18 19 20 Next > End >>


Page 13 of 20