Deadline: 7 February 2011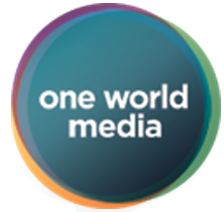 Region: UK & Developing world
This year's One World Media Awards will for the first time include Student Awards which will recognise the outstanding contributions made by the future generation of media professionals in the UK. The deadline for entries in all 13 categories is 7 February 2011.
Deadline: 20 January 2011

Region: European Union & Switzerland

Europe's Media Prize for Integration and Cultural Diversity (CIVIS) will recognize programme contributions on the radio, television and the Internet, which are particularly suitable for the promotion of peaceful coexistence of people of different national, ethnic, religious and cultural background.

Deadline: 31 December 2010

Location: Developing countries & EU

Minority Rights Group International (MRG) will present the Minority Voices Young Journalist Award to one outstanding young journalist wanting to highlight within the European media the issues facing minority and indigenous communities in the global south. Student journalists or working journalists under the age of 30 are eligible to apply.

Deadline: October 16, 2010

Country: Russia

Russian print and TV journalists can submit works on a variety of children's issues to a competition with a deadline on October 16.

Categories include: Children with disabilities, children with a criminal history and child neglect and abuse.

Deadline: September 15, 2010

Region: Euro-Mediterranean countries

The European Institute of the Mediterranean (IEMed) and the Anna Lindh Foundation (ALF) have the pleasure to announce the launch of the Third Edition of the Sea of Words Literary Competition.

It's warmly encouraged the production of short stories that portray the different realities of the Euro-Mediterranean region from the point of view of the young people who live there, through the organisation of a Euro-Med short story competition. 
<< Start < Prev 11 12 13

14

15 16 17 18 19 20 Next > End >>


Page 14 of 20