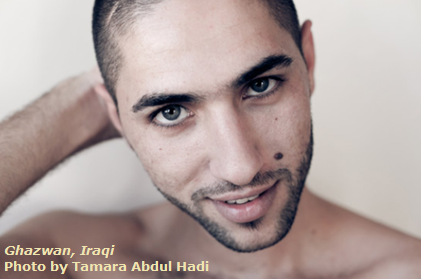 Published: 3 April 2012
Region: Worldwide
Canadian-Iraqi photojournalist Tamara Abdul Hadi wants to show a different side of Arab men than the violent, macho one, often shown in the media. To shatter these stereotypes, her provocative project 'Picture an Arab Man' shows another side - with the subjects often partly nude.
Published: 13 December 2011

Region: Middle East & Worldwide

Professional organizations, universities, NGOs and other institutions promoting free press in the Arab world are eligible for a grant. The Arab Regional Office of Open Society Foundations supports projects across the Arab region that promote free and independent media and the open exchange of information.

Published: 6 December 2011

Region: EU & Worldwide

The Romedia Foundation is a Roma non-governmental organization based in Budapest, Hungary, working to contribute to a positive perception of Romani ethnic identity, combat anti-Romani prejudice and provide alternative information to policy makers on Roma through the production of films and  videos, international multi-media campaigns and  public events. 

Published: 4  November 2011

Region: Middle East & Worldwide

Arab West Report (AWR) aims at providing objective and independent documentation, reporting, interpretation, analysis and commentary of social and religious issues concerning the Arab world and the West.

Deadline: October 2011 – November 2012

Region: Europe

The programme Media Against Racism in Sports (MARS) is offering media people including journalism students and trainers, journalists, and media managers an opportunity to participate in a work exchange activity that will combat discrimination in media.
<< Start < Prev 1 2

3

4 5 6 Next > End >>


Page 3 of 6