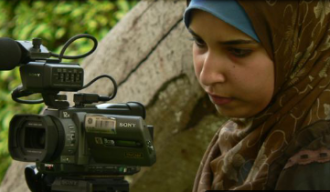 Deadline: 12 April 2011
Region: Worldwide
A free six-week online course aimed at helping international journalists cover religion in the digital age will be held from May 1 to June 15, 2011. It aims to critically examine effective ways of reporting on religion using traditional and new media platforms. Participants will develop collegial and mentoring relationships, engage in live chat with social media leaders, and examine and debate critical ideas.
Deadline: 14 April 2011

Region: Arab countries

Website Aramram is looking for people from Arab countries who want to learn how to produce short videos to attend a free workshop. The workshop will be held in April 2011 in Amman, Jordan, for journalists, professionals and NGOs or public campaign workers. There are eight spots available.

Deadline: 5 December 2010

Country: Turkey, Armenia

Turkish and Armenian journalists interested in an exchange program in the United States can apply for a project sponsored by the International Center for Journalists (ICFJ). Deadline: December 5.

The cross-border reporting project will begin with an online course, "Freedom of Expression in the Digital Age," which will guide 22 selected Armenian and Turkish journalists as they work in pairs - one Armenian and one Turk - on a joint project.

Deadline: September 24, 2010

Country: Turkey

Turkish journalists are invited to participate in a six-week Turkish-language online course, entitled "Introduction to Ethics of Digital Journalism."

Deadline to apply is September 24.

The course, which will run from October 1 to November 12, will discuss the ethical challenges digital journalists face, and provide guidelines and ethical decision-making models to help media practitioners make sense of this new universe of information.

Deadline: September 20, 2010

Location: Johannesburg, South Africa

Journalists from the South African Development Community (SADC) are invited to participate in a course on media ethics and press freedom in Johannesburg, South Africa.

The deadline is September 20.

The course, offered by the Institute for the Advancement of Journalism (IAJ), will focus on investigative and conflict reporting, gender mainstreaming and promoting quality journalism.  It will run from November 8 to 19.

<< Start < Prev 1 2 3 4 5 6 7

8

9 10 Next > End >>


Page 8 of 13