Published: 17 May 2018
Country: UK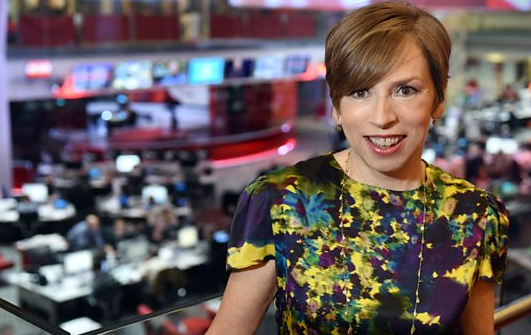 The BBC has announced that it is seeking to ensure that there is a 50:50 gender split of expert voices across its programmes by April 2019.
The BBC has already pledged to increase women on screen, on air and in lead roles to 50% in 2020. When the Media Diversity Institute (MDI) team met the Head of BBC Diversity Department, Tunde Ogungbesan, he explained that women would make up half the people who appear on its TV and radio stations and in leading on-screen roles by 2020.
Date: 15 May 2018

Country: Sudan

By Eline Jeanne

Noura was just 16 when her father forced her into a marriage to Hammad Hussein. Determined to finish school, she was able to escape and take shelter at her aunt's house. Three years later, her family tricked her into coming back home. Upon her return, she was forced to move into her husband's home. Refusing to consummate the marriage, Noura's husband raped her, with the help of some of his male relatives. When he tried to do the same again the next day, Noura defended herself with a knife, which left her husband with fatal wounds. Noura told her family what happened, and in response they have disowner her. Even more tragic, her father took her to the police, where she was charged with murder.

At Noura's trial, she was charged with intentional murder. The applied law does not recognize marital rape, which means that Noura's forced marriage to her husband and his subsequent rape of her were not take into account. In Sudan, the punishment for intentional murder is execution by hanging.

Published: 11 April 2018

Country: Hungary

By Angelo Boccato

After the Hungarian leader Viktor Orban won a landslide victory at the elections on Sunday, many international media commented on his anti-immigration rhetoric, his image of "Europe's bad boy" and the challenges that his nationalistic policy poses to the EU liberal values.

The anti-migrants and refugees narrative has been pushed all over Europe proving to be a successful tool for the right and far-right movemnets. In Hungary, many media outlets supported the anti-immigration agenda of Orban's party Fidesz. Both mainstream and social media have played a significant role in it. In a series of articles ahead of our panel at the International Journalism Festival in Perugia "Fascism is back. Is journalism part of the problem or a solution?", the Media Diversity Institute (MDI) has questioned the role of the media in the rise of far-right in Europe.

Published: 4 April 2018

Country: UK

By Eline Jeanne

The past few days have seen the media reporting heavily on Jeremy Corbyn and the Labour Party, with a focus on antisemitism. This was triggered by a Facebook comment posted a few years ago by Corbyn underneath an image of an antisemitic wall mural, in which he questioned its removal. The issue was brought to light by Luciana Berger, Labour and Co-op MP for Liverpool Wavertree. On March 23rd she tweeted a screenshot of the artist's Facebook page with Corbyn's comment, as well as an image of the actual mural, writing that she was awaiting an explanation on this from the Leader's Office. The case has ignited mass media coverage and debate, and the discussion has shown clear polarised views, both in and out of the Jewish community.

Published: 23 March 2018

Country: Germany

By Angelo Boccato

Social media had played a big role in the success of Alternative for Germany (AfD), a far-right party that won 13% in elections in September 2017. AfD also had an assistance of Harris Media, a Texas-based advertizing agency whose clients include the British party UKIP and Donald Trump. Their work could be recognised in an advertising campaign featuring an image of bloody tire tracks criss-crossing European cities, from Berlin to Manchester and Barcelona saying "The tracks left by the world chancellor of Europe". That was a clear reference to the German chancellor Angela Merkel and her decision to open the country's borders in 2015.

After Merkel's political move, many German media have been accused of being uncritical and one-sided in their coverage of the refugee crisis, finds a report commissioned by the Otto Brenner Stiftung in Frankfurt. According to a study led by Thomas Hestermann, Macromedia School journalism professor, the German media's focus has shifted towards alleged non-German crime suspects, despite the increase of attacks against migrants. For example, the German Interior Ministry claimed in February 2017 that nearly ten attacks against migrants have been made every day in 2016.
<< Start < Prev 1 2 3 4 5

6

7 8 9 10 Next > End >>


Page 6 of 72