Published: 2 August 2017
Country: UK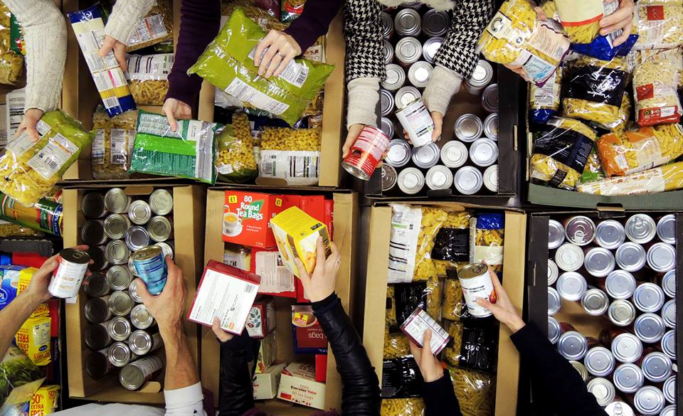 Last week, a report by In Kind Direct revealed that a growing number of people in the UK are facing hygiene poverty. A few days before, figures from the Department for Communities and Local Government showed that the number of homeless children living in temporary accommodation has increased by 37% since 2014, reaching a total of 120,540.
Although stories about poverty concern people who are potential audience, media organisations do not give enough attention to poverty and inequality, nor do they report sensitively about disadvantaged communities. Stereotypes, assumption and misinformation often dominate in articles on benefit frauds, or human-interest stories with no hope in sight, contributing in strengthening prejudice and keeping the status quo.
Published: 2 August 2017

Country: Singapore

After the government of Singapore demanded foreign companies to stop sponsoring Pink Dot – an annual LGBT movement – it has now forbidden foreign nationals from joining the annual LGBT community gathering. The Pink Dot movement responded by organising the campaign Starting a Conversation. In the campaign video, three LGBT Singaporeans meet and chat with their fellow citizens in order to break the prejudices and stereotypical views of the LGBT community. Different points of view are exchanged and discussed.

The Pink Dot video not only deepens the understanding of the LGBT community in Singapore but also deconstructs harmful myths and prejudices.

Published: 28 July 2017

Country: UK

The recent disclosure of the top paid BBC journalists and presenters revealed that men are paid, in some cases, 4 times more than their female colleagues. A gender pay gap is 'old news' in the media industry, but it is also a reminder that the discrimination based on gender should be put to an end.

The media coverage of the topic in the light of the revelation within the BBC was extensive. Some front pages headlines include: "BBC's gender pay gap revealed," "Two-thirds of top-earning stars are men," "Bloated Blokes Club", while the Guardian pointed out to the lack of ethnic minorities amongst the 24 highest paid BBC stars.

Published: 26 July 2017

Country: Germany

After the age of 30, women start to disappear from German screens. A recent study by the Rostock University reveals that in German film, more than half of the lead roles are male. Furthermore, 67% of protagonists on the TV – lead actors in TV series', game show hosts, experts, spokespersons and journalists – are men.

Also, after the age of 50, the ratio of female to male appearances on TV and in film increases to three to one. Therefore, not only is there a disparity between younger men and women, but as they age, women become significantly more disadvantaged in the media profession, reveals the study.

Published: 21 July 2017

Country: Serbia

Two women have been killed by their partners in the premises of the Serbian Social Welfare Centre. The brutality of these murders shocked the Serbian public, especially because these women were killed in an institution which supposedly offered a safe environment for victims of domestic violence. Most of the media in Serbia have been reporting on this incident for several days. However, only a few media outlets questioned the failure of Serbian society and its social services in protecting victims of domestic violence, most of whom are women.

Following this tragic event, one of the most prominent Serbian newspapers, Politika, which advertises itself as 'the oldest newspaper in the Balkans', published a fake interview with a fake expert relativising violence against women.
<< Start < Prev 1 2 3 4 5 6 7 8

9

10 Next > End >>


Page 9 of 72