Deadline: October, 31
Region/Country: Subsaharan Africa
The Radio for Peacebuilding Africa Awards 2009 seeks to recognise the best radio programmes that contribute to peace in Africa.

The awards celebrate radio programmes which reduce tensions in groups and communities, which enhance and give value to shared interests, which break down listener stereotypes, and/or which provide positive role models. Three prizes will be awarded in each category in November 2009. The first prize is 250 euros, the second 100 euros and the third 50 euros.

More info: http://radiopeaceawards.org/en/index.htm
Deadline: October, 10
Region: All regions
Youth from around the world are invited to participate in the PLURAL+ Video Festival on the themes of migration, diversity, and identity. The festival is a joint initiative of the United Nations Alliance of Civilizations (UNAoC) and the International Organization for Migration (IOM), in partnership with many important international agencies.
PLURAL + aims to empower young people to speak about what they think of migration and diversity and be heard by others all over the world.
Youth ages 9 to 25 are invited to submit short videos on thoughts, experiences and questions on migration-related themes and on the challenges of ensuring respect among various communities.
More info: http://www.unaoc.org/pluralplus/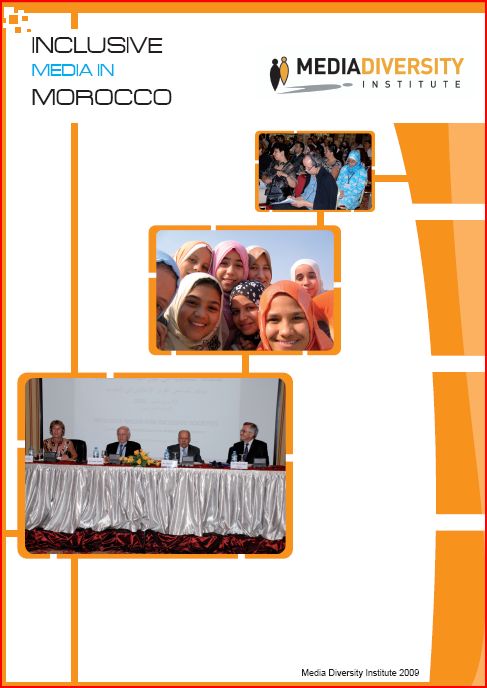 Date: July 2009
Country: Morocco
This booklet is a record of the speeches and debates from the 'Inclusive Media for Inclusive Societies' event, which took place in Rabat, Morocco, over two days in July 2009, when 150 media experts and civil society representatives from Morocco, North Africa & the Middle East and Europe shared their views on respon­sible journalism and the role of media as a forum for national dialogue in the North Afri­can context.
<< Start < Prev 221 222 223 224 225 226

227

Next

>

End

>>


Page 227 of 227