Published: 25 July 2013
Country: UK
By Aidan White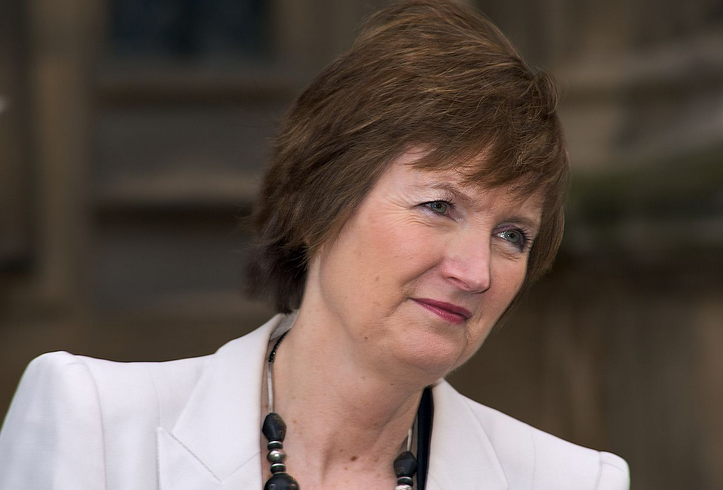 The men who run Britain's national newspapers (and a couple of women) have been put on the spot by Labour's Deputy Leader Harriet Harman who has challenged them to come clean about their employment of older women in the newsroom. In a letter to editors she says that that a "balanced team" including older women is needed to ensure balanced reporting.
"We see the world through news and comment in our newspapers so a balanced team which includes older women is needed to report the world as they see it," says Harman. "Equality is not just important in principle – it is important for the quality of newspaper reporting and comment."Some may argue that equality is not just a numbers game; it is also about creating a culture based on respect for human rights, but Harman has good reason to target the media industry on this issue.
She has established a Labour commission on older women which includes among its members Arlene Philips, aged 70, who was replaced as a judge on BBC's Strictly Come Dancing by a younger woman, and also Miriam O'Reilly, aged 56, who sued the BBC and won over discrimination when she was dropped as a presenter on Countryfile.
In her letter Harman asks for chapter and verse on the numbers of women journalists employed both staff and freelance; their ages; the number of women over 50 working on news and politics and those who produce regular columns; and the number of older women in executive posts.
She also aims to discover whether older women have been targeted in the recent culling of newsroom jobs. Hundreds of journalists have been made redundant in the crisis that has overwhelmed traditional media in recent years and she asks editors to reveal how many women have quit and their ages at the time of departure.
Harman believes that the information from the 17 editors on her mailing list (including two women, Lisa Markwell at the Independent on Sunday and Sarah Sands, at the London Evening Standard) will bolster the case for amendment of the government's Equality Act 2010 to strengthen the right of people the right to bring a discrimination case on the grounds of age.
But her hopes to toughen up legislation will also depend upon the co-operation of Maria Miller, the Culture Secretary in a government not known for its leadership in equality issues.
She may take heart from the fact that that Miller did put her head above the Tory parapet recently when she spoke out against the BBC for its sexist sports coverage. Her criticism of the broadcaster after the presenter John Inverdale referred to the Wimbled champion, Marion Bartoli, as "not a looker", was belated but took many by surprise. She is also on record bemoaning the fact that the Open golf championship, held last week, was held at a club, Miurfield in Scotland, that refuses to allow women to become members.
But Miller is not likely to move unless there are hard facts to show age discrimination is rampant. Harman believes that the facts about women's employment in national newspaper journalism when they finally emerge will provide her with just the ammunition she needs.
Tagged in: Untagged
Comments
(0)
Subscribe to this comment's feed
Write comment