Published: 07 November 2012
Country: Colombia
by Aidan White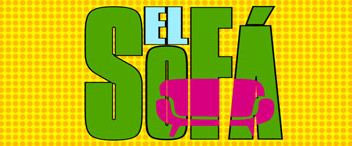 The chief of a public television channel in Colombia, who slapped down a public official when he demanded a list of lesbian or gay media staff, shows how media employers need to react swiftly when political bigots try to undermine their journalists.
Hollman Morris, the director of Canal Capital, in Bogota, is a distinguished and award-winning journalist who spent more than 15 years covering Colombia's internal armed conflict, with a particular focus on human rights.
He came under attack from Marco Fidel Ramirez, a local councillor and pastor, who accused him of using his channel to promote a lesbian and gay agenda in the city.
Without clearly defining what a gay agenda may be Ramírez sent Morris a long list of questions asking for salaries, contracts and personal information about the channel's staff working on a programme called El Sofa (The Couch) which is thought to be the first lesbian, bisexual, gay and transvestite production in Latin America.
Morris came back with a robust reply. "My ethics and principles will not permit me to ask my employees or any official that works with me what their sexual orientation is," he said.
He rejected criticism and said the channel's programmes oriented toward themes of sexual education and gender are part of a series of "specialised programmes that serve as platform for analysis" of other topics, including the environment, peace and international relations.
Not surprisingly, the Colombian Federation of Journalists and press freedom campaigners have denounced Ramirez, warning that his action reflects a prejudice which can damage cohesion in the community.
Morris is convinced that the attack on the gay community is an attempt to divert attention from the political embarrassment caused by the channel's recent expose of political corruption and human rights violations in Colombia.
Tagged in: Untagged
Comments
(0)
Subscribe to this comment's feed
Write comment