8 February 2019
Country: UK
by: Safiya Ahmed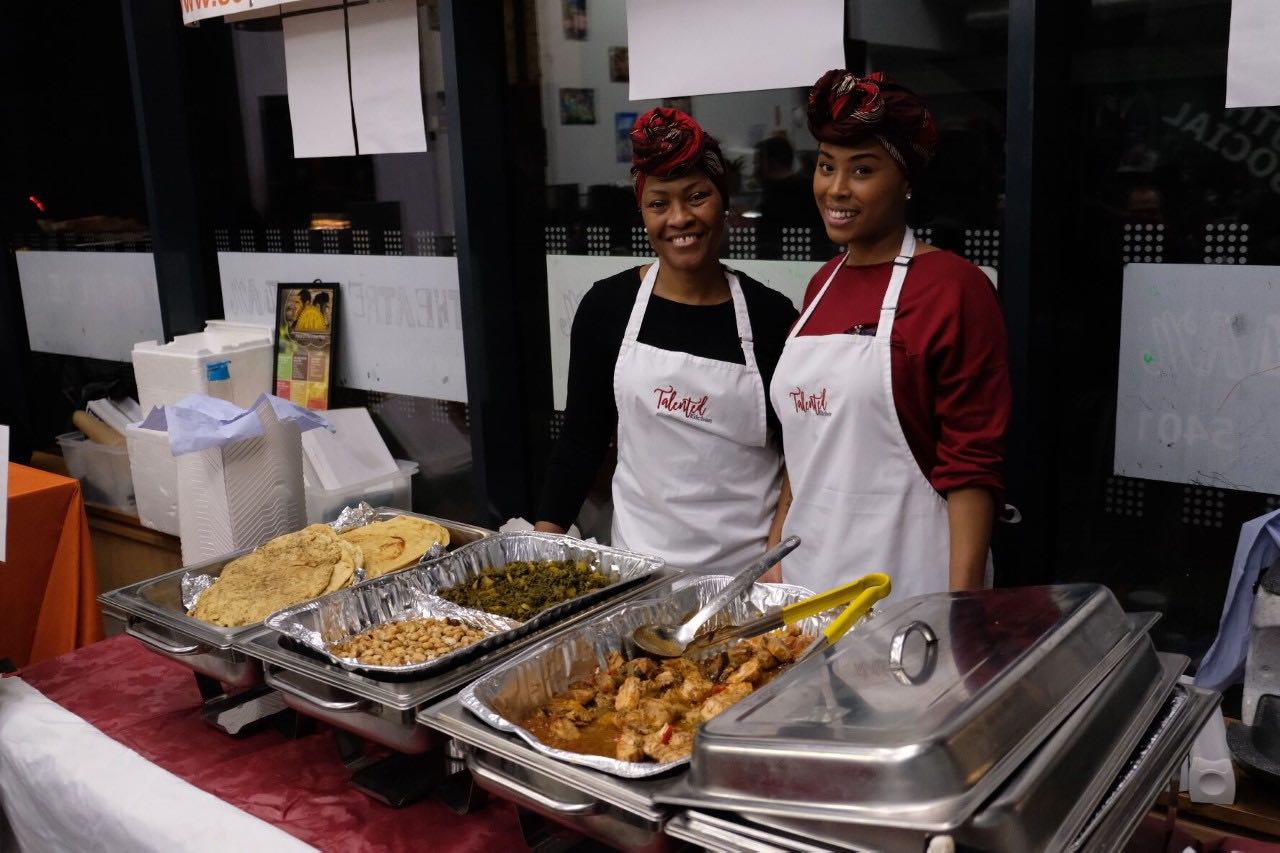 Part of what makes London so special are events like the South Social Film Festival, which celebrates London's independent artists and filmmakers with a festival full of food, music and film every year. This year's festival was celebrating Black London, with a weekend of Caribbean and African cuisine, art, dance and film in Peckham.
"Our goal is to celebrate the diversity of our communities by showing talent in international, independent cinema. We want to give international cinema a home in South London to encourage a fair representation of different cultures, voices and stories" said Festival Director Paola Melli at the festival last Sunday. An Italian Londoner herself, Melli set up the festival to be South London's home to independent films, music and culinary events. She has previously organised South Social Meets Greece, Argentina, Colombia, Tunisia and Poland, in addition to a festival specially celebrating female filmmakers in Southwark.
For Melli, the issue of giving a fair representation to different cultures, voices and stories and bringing together London's various expat groups is of particularly great importance. It was mere coincidence that the event happened during US Black History Month—one of Melli's goals was to put on a Black culture-focused event independent of the month.
"Outside of Black History Month in the UK, we have noticed that there are not many black culture events," she said. "We hope to do more events outside of Black history month to ensure a better representation of South London's Black community."
Besides developing a platform for celebrating black culture, the festival also hosted the ongoing important discussion on the gentrification of Peckham.
"How many Peckham residents would have come out to attend a discussion on the subject of gentrification during the weekend?" asked Alix Bizet, an artist and filmmaker whose work examines the importance of Afro hair in the black community. During the event, Bizet participated in a panel discussion on the changing and shifting identity of Peckham, and the larger significance of the festival.
For Bizet, events like the South Social Film Festival actively engage the people who work and live in the borough, causing them to become more aware and involved in their communities. Among the issues discussed was the desire to see long term Peckham residents and businesses also benefit from the current regeneration taking place—rather than the social and political displacement many long term residents feel.
Inevitably, the debates around the changing face of London will likely gain momentum—and controversy—over the coming years. Festivals like South Social are a means to engage the people in difficult conversations on deeper issues facing communities, channel frustrations, and bridge divides amongst the many diverse groups that have always, and will always make London what it is today.
For more about the South Social Film Festival, check out their website here.