Нажмите здесь для получения информации на русском языке
Countries: Armenia, Azerbaijan, Belarus, Estonia, Georgia, Kazakhstan, Kyrgyzstan, Latvia, Lithuania, Moldova, Russia, Tajikistan, Turkmenistan, Ukraine and Uzbekistan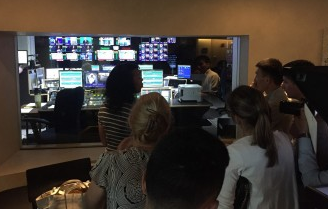 With countries in the region neighbouring Russia facing the growing trends of state- and oligarch-controlled media, fake news, and propaganda, Eurasian audiences are being increasingly exposed to biased information. At the same time, they also face many common challenges, from financial woes to global health issues and the threat of radicalized groups, which require quality objective coverage.
The millions of people affected by these challenges need to understand them in order to make better decisions, strive for better lives, and call for change. New and more creative ways of informing people and broadening the audience for entertaining but informative, high-quality content must be found.
The International Center for Journalists (ICFJ) and the Media Diversity Institute (MDI) with selected partners and experts from the region will help talented local individuals, media, civil society representatives and others, to develop new ways to inform and engage audiences with entertaining, locally-relevant, high-quality content.
This programme will offer grants between $5,000 and $100,000 to successful applicants who propose innovative and entertaining projects to provide quality news and information to Russian-speaking populations in Eurasia. Genres could include factual entertainment series, youth-focused content that utilizes new technologies, humour/satire, cultural programmes, and documentaries. Selected applicants will receive the funds needed to cover the costs of their projects, expert mentoring, and technical assistance to support their projects' development.
On 17 October 2017 at 10:00 a.m. Eastern Daylight Time (EDT) ICFJ and the Media Diversity Institute (MDI) will hold a webinar for potential applicants to ask questions about the program. We hope you can join us here.
Eligibility:
The contest is open to content producers interested in reaching Russian-speaking audiences in Armenia, Azerbaijan, Belarus, Estonia, Georgia, Kazakhstan, Kyrgyzstan, Latvia, Lithuania, Moldova, Russia, Tajikistan, Turkmenistan, Ukraine and Uzbekistan.
Application Instructions:
Application deadline: 29 October 2017
Link to application: Click here
Budget Templates:
Please use the following budget templates when applying.
Up to $10,000: Small Grant Budget Template
Over $100,000: Subrecipient Budget Template
Projects of Greatest Interest:
ICFJ and MDI are seeking new ways to make entertaining, credible, high-quality news and information accessible to audiences in the region neighbouring Russia.
Projects may center on video, film, mobile apps, game development, or other innovative media platforms. Preference will be given to projects that apply creative, appealing formats to present information.
Only Russian-language projects will be considered.
The Judging Process:
Winning projects will be selected by a jury including media professionals and representatives from ICFJ and MDI.
In partnership with: