Application Deadline: before November 2012
Region: Europe-wide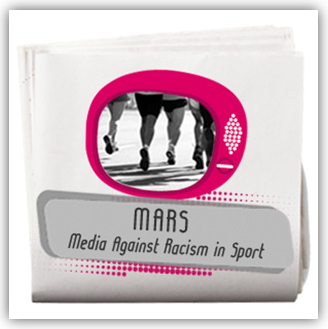 If you care about journalism, ethics and media diversity, you can now take this unique opportunity to improve your craft with a European colleague in a five-day work exchange programme. The Media Work Exchange Programme is open for all media professionals, whether you are a freelance, union officer, media trainer or journalism student.
What is a European Media Work Exchange?
The MARS - 'Media Against Racism in Sport' Programme will give media professionals the opportunity to widen the scope of their media practice and contact pools by providing financial and logistic support to travel and work with colleagues all over Europe.
Exchanges will last 10 days (5 days as guest/ 5 days as host) and will be a unique opportunity to work with a European colleague on a variety of projects having expression of diversity and non-discrimination as an essential angle to media coverage, with a specific focus on sports issues.
Who Can Participate?
The large community of media professionals including: Journalism and/or media trainers/teachers/lecturers, journalists, photojournalists, media and journalism students, managing editors, publishers, editorial operations directors, staff of regulatory bodies, media professional unions, sports associations, human rights and anti-discrimination bodies, etc.
Want to Know More?
To find out more and apply online go to:
The European Media Work Exchanges.
Or alternatively, write to This e-mail address is being protected from spambots. You need JavaScript enabled to view it